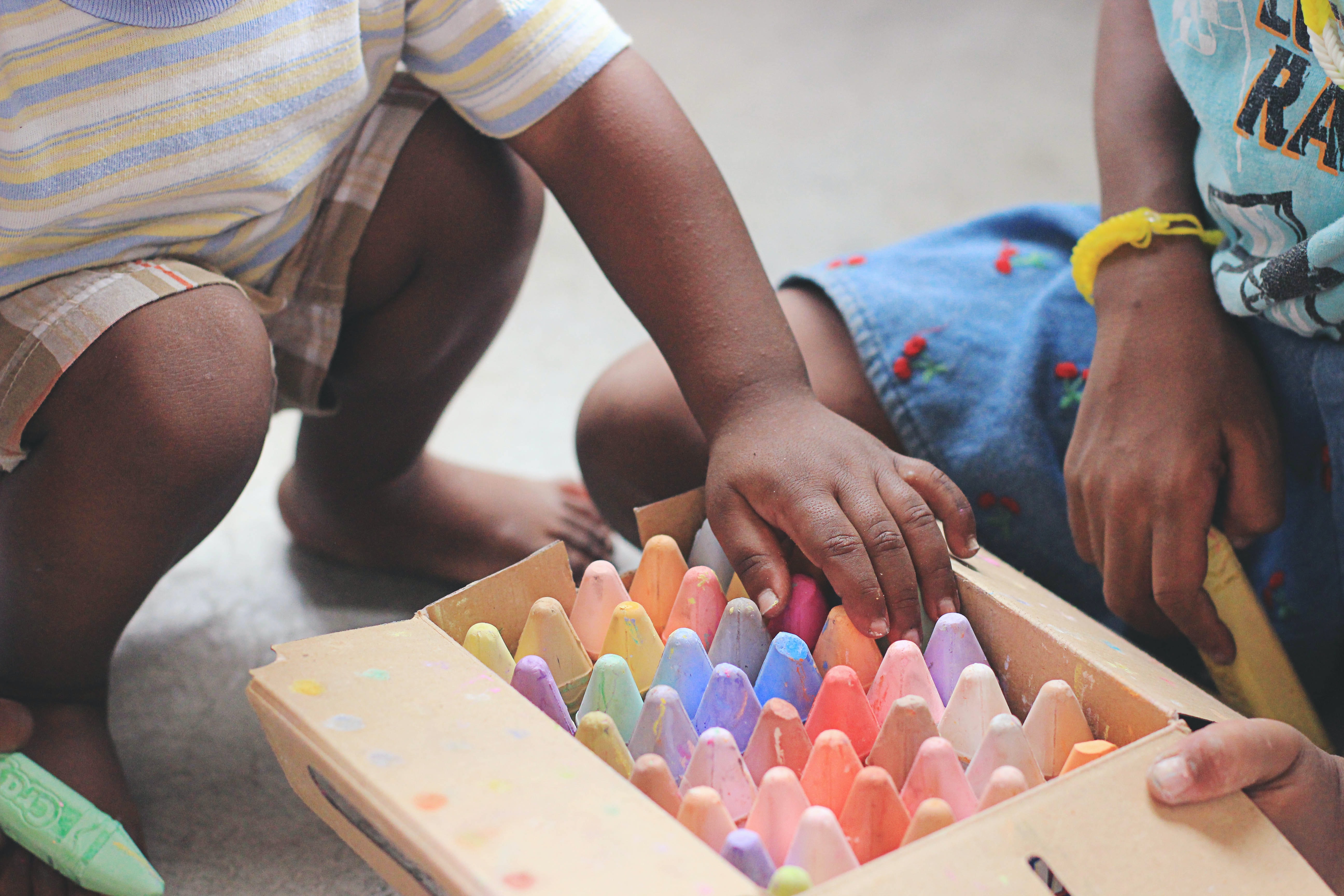 Devi Shah, Krishnamacharya Yoga Mandiram
The outbreak of Coronavirus Disease 2019 (COVID-19) can be a major source of stress for people, especially since it has been classified by the World Health Organisation (WHO) not just as an epidemic but rather, a pandemic. Epidemic is an event where a disease actively spreads and has grown out of control; However, when this epidemic crosses geographic borders and affects the whole country or even the entire world, it is referred to as pandemic. Under such circumstances, the fear and anxiety related to the disease may be so overwhelming that it can cause strong emotional reactions in adults as well as children. These emotional reactions could manifest themselves in several ways like incessant worry and rumination over one's own health and the health of loved ones leading to difficulty in concentration, changes in sleeping or eating patterns or worsening of already existing chronic physical and mental health conditions. How can parents evolve to ensure that their parenting skills meet up with the current situation? How can Yoga and practices of mindfulness help in the coping mechanism?
The scope of this article is focused on the ways in which parents can provide the best support to their children, especially because children's reactions depend to a large extent on what they see from the adults around them. If parents show preparedness by handling the situation calmly and confidently, they can be more reassuring to their children.
The kind and degree of emotional reactions depend on various factors like:
• Age – children and teens tend to react more intensely,
• Vulnerability – the elderly and those with pre-existing chronic diseases who are at a higher risk of getting infected may have to endure greater amounts of stress and
• Responsibility – those with the onus of dealing with the crisis directly like doctors and other healthcare providers, as well as first responders including parents, because caring for loved ones can take a huge emotional toll. Therefore, coping with the resultant stress becomes inevitable in order to strengthen ourselves, the people whom we care about and the community at large.
When there is an actual threat or even a perceived threat, our brain responds with an inbuilt survival instinct that is meant to protect us from danger, due to which our emotions take over and shutdown our ability to think clearly or rationally. Therefore, trying to reason with a child who is feeling scared or anxious does not really help. One of the major blockages that children might face is verbal expression either because of a limited vocabulary to articulate their emotions or inadequate experience in appropriate ways of sharing their thoughts and feelings. Hence, as children do not always speak out their worries and concerns, they may respond differently to stress. Some of the common behavioural changes that parents can be alert to are:
• Excessive irritability and acting out like throwing tantrums
• Sadness
• Avoidance of previously enjoyed activities
• Fatigue and lethargy
• Unexplained aches and pains like stomach pain
• Headaches or full body pain
• Disturbed sleep or having bad dreams, etc.
Some anxious behaviours specific to the current global scenario may include excessive handwashing, constantly asking repetitive questions or talking about the virus and seeking reassurance, overreacting to a simple sneeze or cough and being overcautious and wary of people.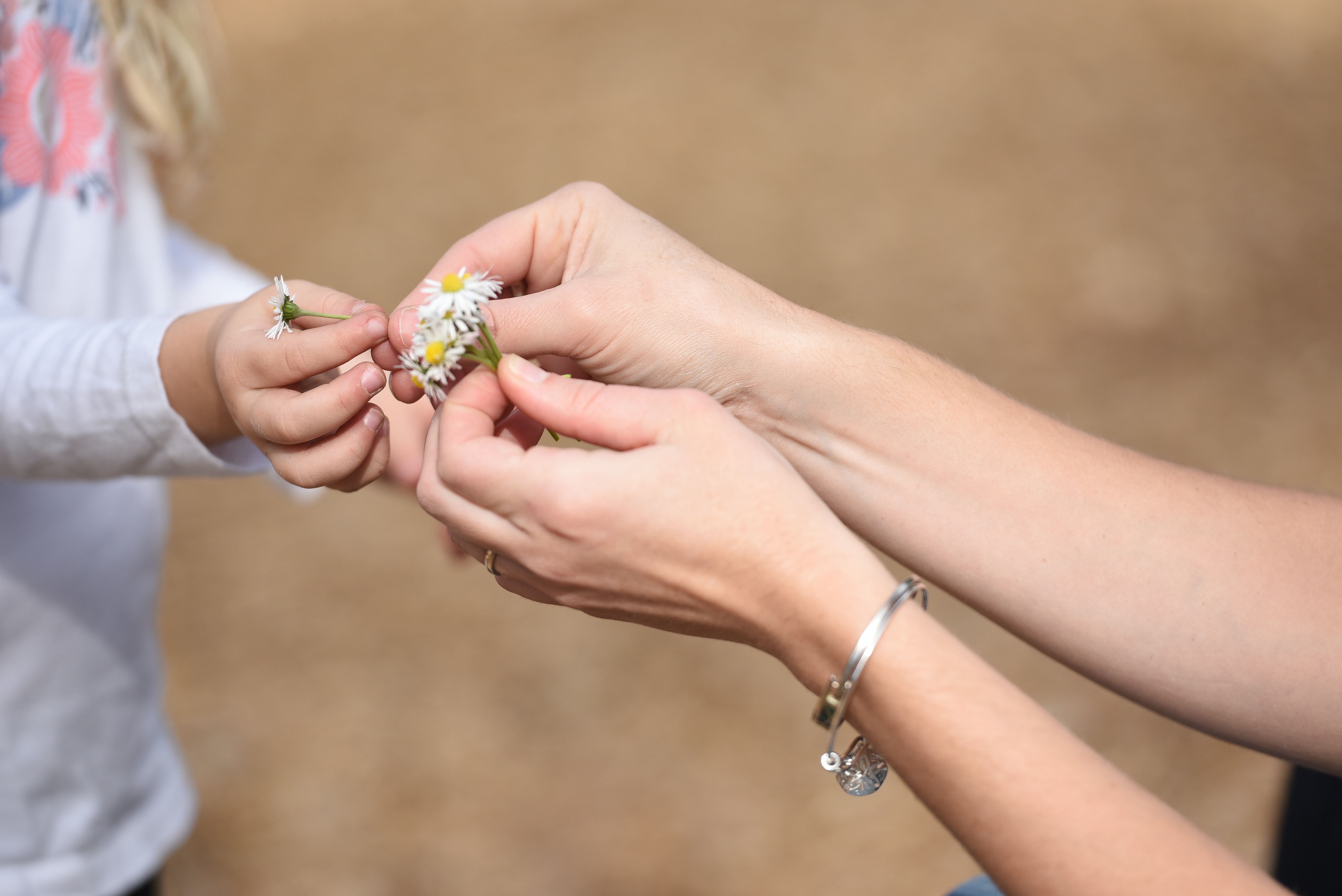 Understanding from a Child's Perspective
Regardless of the child's age, he or she may feel upset or have other strong emotions. While some children may react right away, others may show signs of difficulty much later and while the common reactions to distress will fade over time for most children, some might suffer more severe, longer-lasting or carryover reactions. How a child reacts and the common signs of distress can vary according to the child's age, previous experiences and how the child typically copes with stress. In the present situation, the specific factors that may affect a child's emotional response could include any one or more of the following:
• Direct involvement with the condition (For e.g., "What if I get the virus?")
• Belief that a loved one may die (For e.g., "What if grandma gets the virus, will she die?")
• Separation from parents or caregivers (For e.g., "What if I get quarantined and can't see my mom or dad?")
• Actual loss of a family member or close friend
• The way in which parents or care-givers respond
• Relationships and communication among family members
• Family resources
• Repeated exposure to mass media coverage of the emergency
• Ongoing stress due to changes in familiar routines and living conditions
• Community resilience (For e.g., "What if there is no food in the grocery store?")
While some of the general behavioural reactions have already been delineated hitherto, it would be worthwhile to also highlight the reactional patterns specific to the different age groups of children:
• 3-6 year olds – Preschool or kindergarten children may regress to behaviours that they have already outgrown. For e.g., toileting accidents, bedwetting, frightened about being separated from their parents or caregivers expressed through tantrums or difficulty sleeping.
• 7-10 year olds – Older children may focus more on the details of the condition as there may be sharing of information amongst peers which might also be false at times, making them feel sad or afraid. This will either push them to keep talking about it all the time or not talk about it at all, but which could be manifested through difficulty in concentrating.
• Preteens and Teenagers – Their responses usually fluctuate between extremes of either acting out or withdrawal, when they feel overwhelmed by intense emotions. The acting out behaviours may be exhibited through increased arguing or even fighting with siblings, parents or caregivers or other adults, while withdrawal is usually expressed through fear of leaving home, cutting down on the time spent on talking with friends or just experiencing a blockage making them unable to talk about their state of mind.
• Special Needs Children – Children who need the continuous use of a breathing machine or who are confined to a wheelchair or bed, may have stronger reactions to a threatened or actual disaster. They may experience more intense distress, worry, guilt or anger than children without special needs because they have less control over their day-to-day wellbeing compared to other people, and are often more dependent on their loved ones for their activities of daily living. The same is true for children belonging to any age group with any kind of physical, emotional or intellectual limitation.
Connecting to the Child
It is important to talk to children about this pandemic without avoiding the topic, addressing their anxieties, insecurities and the misinformation that they might have likely been exposed to, and making them understand that this is a temporary phenomenon. For this reason it is important that parents first and foremost educate themselves through objective and reliable sources of information and also become aware of their own fears and worries with regard to their children, so that they are kept under check and not transmitted to the children, adding to their already disturbed emotional state.
It would be a good idea to curb the exposure to media coverage and provide children with opportunities to talk about what they think and feel for which it would also be helpful to teach them to identify and name the emotion that they are undergoing so that it can be properly interpreted and addressed. Teaching this important skill of self-expression can also be made entertaining by using aids like smiley faces and emoji. Children must be allowed to steer the conversation by sharing their concerns and asking questions. The general misconception is that telling the child, "Don't worry, it's going to be okay" or "There's nothing to be scared of", etc., will comfort the child and alleviate the fear or anxiety. On the contrary, such evasive responses only thwart the child's willingness to question further and gain clarity. Conversely, the more calming responses that convey a sense of understanding to the child would include phrases like, "I know, that's really scary" or "It's alright to feel afraid and I'm glad you're telling me about it". These kinds of statements encourage the child to confide which must then be responded to in simple, matter-of-fact and age-appropriate ways such that the child is also made to feel like a warrior fighting against the virus. For e.g.,
Situation # 1
Child: Why can't I go to school? Why do we have to stay at home all day? Why can't we go to the mall?
Parents: Because it is a Government order to stay locked at home as the coronavirus spreads easily.
Child's interpretation: Danger – we are all going to get sick and maybe die.
Alternatively,
Parents: Because the virus is there outside and it can survive only inside people's bodies. If we stay inside the house, the virus can't find us. Then it will just remain outside and die, so we will be safe.
Child's interpretation: My home is my protection.
Situation # 2
Child: Will I fall sick? Will you or grandma fall sick?
Parents: Don't worry so much, we are going to be fine.
Child's confusion: Then why is everyone talking about more people getting infected and dying?
Alternatively,
Parents: It is risky and that is why we are taking good care of ourselves by washing our hands regularly, staying away from crowded places and eating healthy food so that our bodies remain strong and the virus cannot attack us.
Child's interpretation: My parents are taking good care of me and everyone else at home. The child also understands the significance of following healthy habits and abiding by the precautionary measures, and feels more motivated to practise them.
Children with special needs may require extra words of reassurance, more explanations about the event and more comfort and warmth in the form of positive physical contact from loved ones, like patting or stroking or a gentle squeeze of the hand, etc.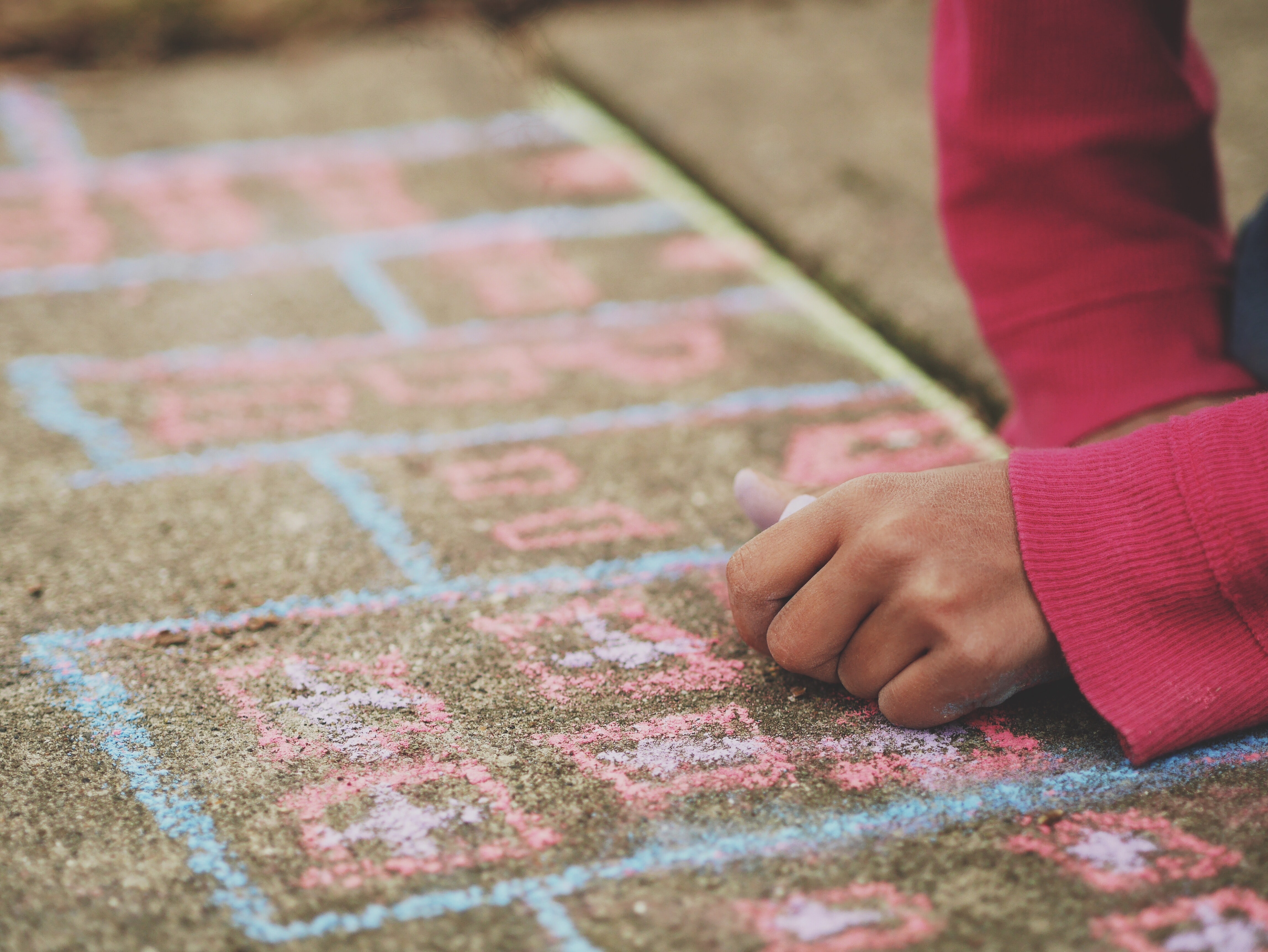 Optimistic Approach
It is crucial for parents and children to turn their attention to the brighter side of this lockdown phase which can be counted as a blessing in disguise to follow healthy lifestyle patterns like eating well balanced meals and catching-up on sleep, and most importantly spending quality time with each other by playing games, reading, colouring and singing songs together. It can also be utilized as a timely opportunity to engage children in some simple household tasks like folding clothes, sorting vegetables and arranging them in the refrigerator, placing the kitchen utensils in their appropriate shelves, etc.
Children in the age group of 7-10 years can be intellectually stimulated by playing games like word building and incorporating the newly learnt words in their daily parlance or even in sentence formation by writing short stories based on animals, friends, etc., which can hone their creativity and imagination. Older children who are in their preteen years and in fact even teenagers, could be suggested to explore mature ways of venting their emotions like maintaining a diary in which they can journal their thoughts, feelings and other experiences on a daily basis which can prove to be very insightful for them as it gives them the opportunity to delve deeper within themselves and thereby comprehend their own minds with better clarity.
These days, electronic gadgets have taken over as a significant mode of entertainment for children, due to which they often miss out on outdoor activities. Therefore, another interesting project would be to sow some plants in the balcony that are capable of growing in small pots, like tomatoes, eggplants, jasmine and basil (Tulasi) which is believed to be endowed with an unique property of releasing oxygen both during the day as well as night, providing an added benefit in the current circumstances. Gardening and nurturing for plants have been proven relaxation activities since long, as watching the plants grow and flower or fructify can be mentally very fulfilling and rewarding, and can inspire the child to connect with nature. Parents can also indulge in other relaxation activities along with the child, which can be both physically and mentally rejuvenating. Some such activities can include but need not be restricted to:
1. Deep Breathing: The respiratory function is the only involuntary function that can be utilised voluntarily to our advantage, especially during times of dire need. Therefore, Prāṇāyāma which is the skill of breath regulation can bestow upon us an inner strength and courage, and self-confidence. It is advisable to do this activity while being seated on the ground. The child may be made to sit on a floor mat with the spine straightened and eyes closed. Parents may then give soft and gentle instructions to breathe in slowly, count 1-2 and then gradually breathe out, and asking the child to listen to their own breathing during this process. If this is done daily, then the number of breaths taken may be gradually increased with each passing day, while the extent of instructions given by the parents can be gradually tapered as days go by and allowing the child to give autosuggestions. In this manner, the child acquires a sense of self-control.
2. Guided Imagery: This can be done in combination with deep breathing. Upon completion of a few deep inhalations and exhalations, the parents can then instruct the child to visualise pleasant imageries. This visualisation must be guided by the parents whilst encompassing some enjoyable activities of the child, like going to the beach and playing in the sand and then standing on the seashore and feeling the cool waters of the sea washing the feet of the child as the child admires the blue water reflecting the blue sky with some clear white clouds of different shapes, and birds flying across the sky, and so on. Visualising such serene and pleasing imageries can serve to uplift the child's mood, enabling them to feel more cheerful and hopeful of something to look forward to do when things return to normal.
3. Mindfulness: This too can be practised alongside deep breathing wherein the child may be instructed to just listen with rapt attention to every sound that can be perceived in the environment, in absolute silence. The child may become aware of many sounds that could have otherwise gone unnoticed, like the sound of chirping birds or the rustling trees or the gently blowing breeze or the humming bee or the ascending waves of the sea (if the beach is nearby) or the pelting raindrops (in the unlikely event of rainfall) or the child playing next door and so on. Sometimes, the child may simply acknowledge a stillness or quietude which itself can become a novel experience to cherish. An alternative option is to play some very soothing instrumental music and encouraging the child to listen intently to it so that a calm and tranquil state of mind may be induced.
4. Yoga: Some simple Yogāsana-s can be practised by both parents and children. To start with, stand straight with both feet together and arms on the sides. Then, breathe in slowly and while inhaling gently raise both arms from the sides and join the palms above the head. Remain in that posture and count up to 3, then slowly exhale while chanting Oṁ…or Ma…and simultaneously bring both arms down back to the sides. Likewise, another Āsana would be to stand straight with feet together and both arms on the sides, then raise both arms from the front while slowly inhaling. Remain in that posture with arms raised and count up to 3, then slowly exhale while chanting Oṁ…or Ma…and simultaneously squat down, then once again inhale slowly and stand up simultaneously and then finally, bring both arms down while exhaling slowly and come back to the original position. Either these Āsana-s can be repeated about 6-8 times each or, each one can be practised every alternate day. As the movements have to be coordinated with the breath, it calls for utmost focus and concentration which serves to keep the mind away from unwanted thoughts that in turn keeps the body fit and energetic. The sound of chanting brings about a positivity that can help in overcoming feelings of boredom.
All these activities need not be done simultaneously or on one day. They can be distributed across the same day or can also be alternated on different days, so that they are made pleasurable and not demanding chores.
References
Centers for Disease Control and Prevention [CDC] (2019). Caring for Children in a Disaster: Helping Children Cope with Emergencies. Retrieved from https://www.cdc.gov/childrenindisasters/helping-children-cope.html
Centers for Disease Control and Prevention [CDC] (2020). Coronavirus Disease 2019 (COVID-19): Stress and Coping. Retrieved from https://www.cdc.gov/coronavirus/2019-ncov/daily-life- coping/managing-stress-anxiety.html
Gayathri, K. R., Rego, A. & Juvva, S. (2020). Nurturing Children through this Pandemic: A Family Guide. Association of Psychiatric Social Work Professionals [APSWP], Bengaluru.
Ramalakshmi, N. (2020). How to Deal with COVID-19 Fears and Anxiety in Children. Retrieved from https://www.parentcircle.com/article/how-to-deal-with-covid-19-fears-and-anxiety-in- children/
Singhal, M. (2020). How to Talk to your Child about the Coronavirus. Retrieved from https://www.parentcircle.com/article/talking-to-your-child-about-coronavirus/