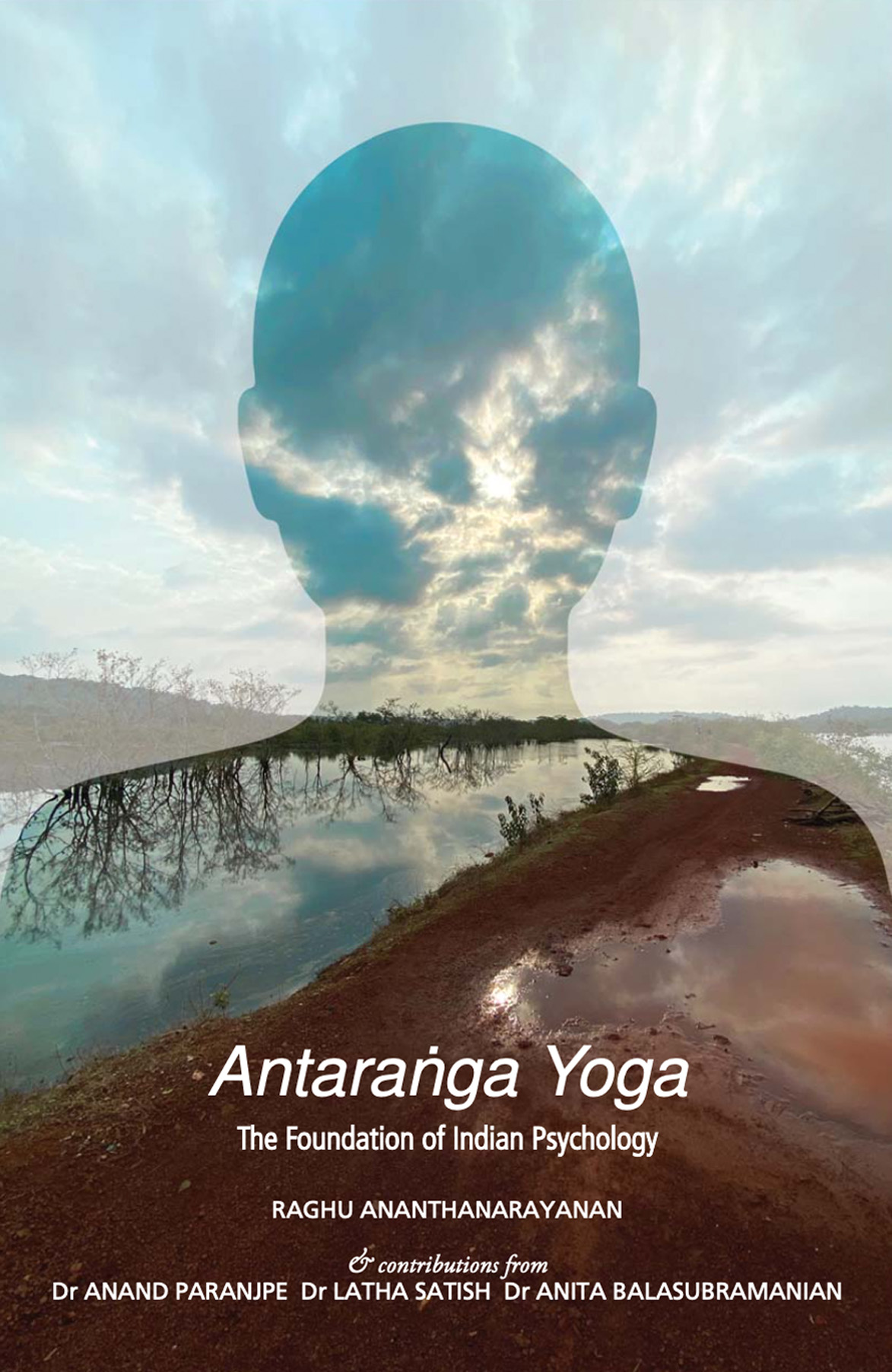 Antaraṅga Yoga
The Foundation of Indian Psychology
by
Raghu Ananthanarayanan
& Contributions from Dr Anand Paranjape, Dr Latha Satish & Dr Anita Balasubramanian
Price of the Book | INR 395 per copy
Shipping | Additional Charges
Antaraṅga Yoga is about the often excluded middle, the space between the more popular idea of Āsana and Prāṇāyāma and the esoteric idea of Samādhi. One's mind that is outward focused, generates a sense of self that identifies with the world of tangible objects and the joys and sorrows of life. It does not possess the subtleness and balance that is essential for deep contemplation and meditative insight.
It is the practice of Antaraṅga Yoga as enunciated in Patañjali's Yogasūtra-s that enables one to traverse the space between the outer and the inner. Yogācārya Śrī Krishnamacharya's extraordinary insights into the all-important praxis of profound psychological transformation has been explicated in a simple and elegant manner by the authors of this book. It also brings attention to the fact that the Yogasūtra-s are the foundation of Indian psychology.
This book is the outcome of a rigorous study of Antaraṅga Yoga undertaken by Ritambhara Ashram and the Krishnamacharya Yoga Mandiram. The dialogues on the process of introspection and inner transformation between Śrī TKV Desikachar and Dr Pulin Garg formed the basis of the study.