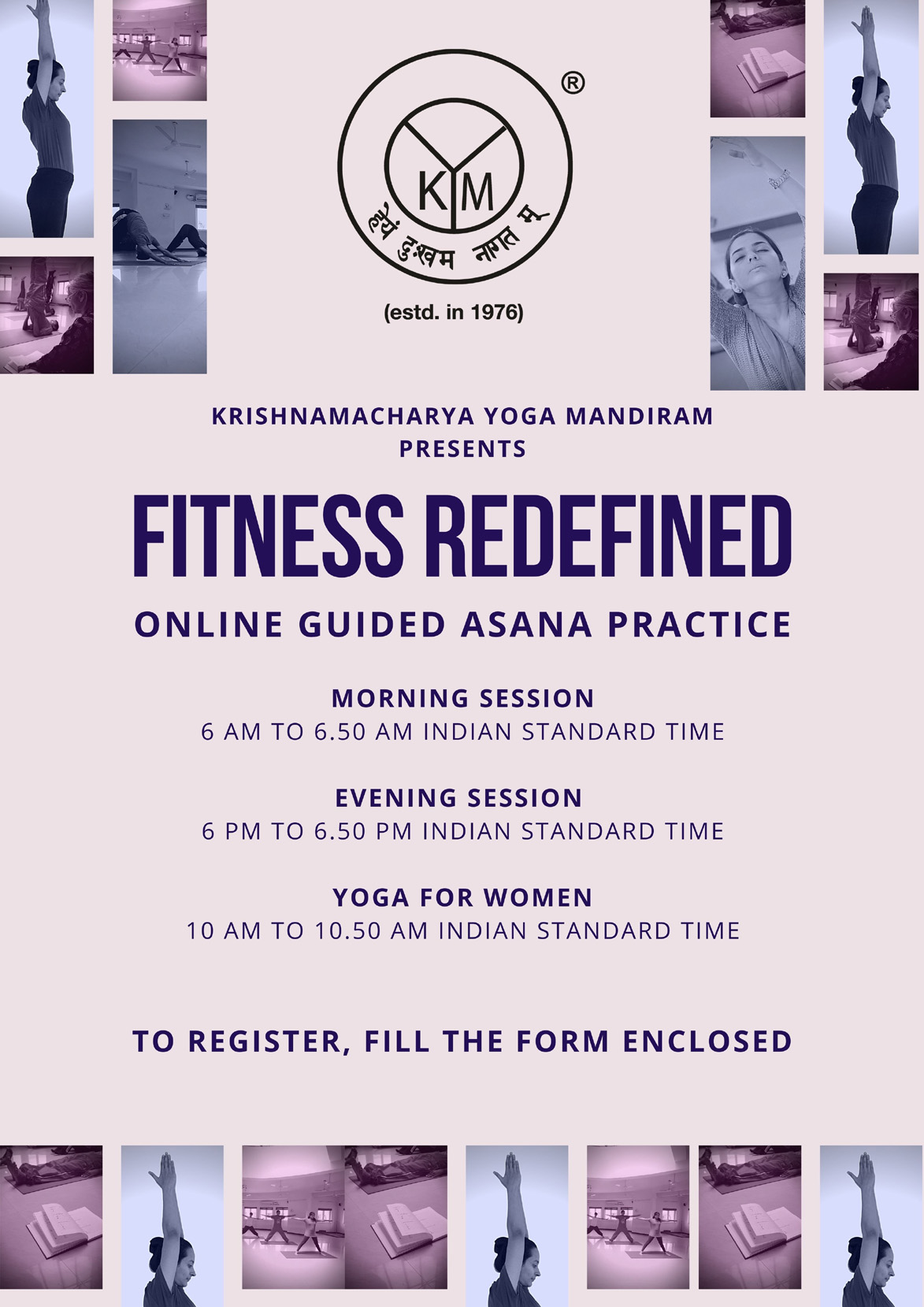 Days | All Weekdays
Fee | Rs. 2,500 per month per participant
While Yoga is today commonly understood as the practice of Āsana-s for general fitness, the fact is that Yoga offers a wide array of tools that focus on integrating body, mind and breath, thus contributing not just to the improvement of flexibility and strength but also contributing to the improvement of general immunity, quality of sleep, metabolism, energy and mood stability.
As a holistic discipline Yoga has much to offer to all levels of practitioners. KYM's group practice sessions have been very popular for several years now and we now take these classes online. These group classes will target holistic wellness while also enhancing general fitness. While open to people of all ages, it is recommended that those who have specific health ailments opt for our one-on-one therapy support sessions.
To Register fill the form below. Enquiries received till the 10th of the month would be admitted in the very same month. Enquiries received post 10th will be encouraged to join the class in the subsequent month.