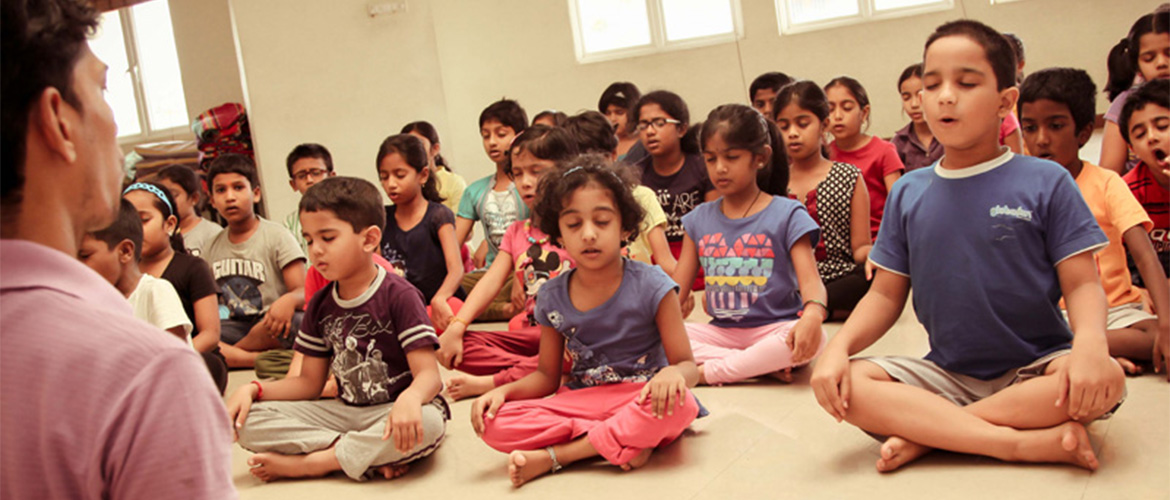 Yoga For Home-Makers
Krishnamacharya Yoga Mandiram offers group Yoga programmes focusing on overall fitness and wellbeing, specifically for home-makers. Classes are held from 10 AM to 10:50 AM, Monday through Friday, with the weekend off, at the Mandaveli centre, as well as the KYM annexes at Besant Nagar and Kilpauk. New batches commence on the first Monday of every month. The focus of these group practices is to give students the opportunity to practice carefully structured asana and pranayama sequences under the guidance of a teacher, to encourage the inclusion of yoga as a daily practice routine.
Those who wish to enrol for these classes, are required to first undergo a preliminary fitness assessment done by one of the KYM's therapy consultants to assess the students, health status, flexibility, strength and stamina. Classes are offered both at KYM's Mandaveli premises and at the annexe at Besant Nagar. Registrations are on a first-come-first-served basis at the start of every month. Those who have any specific health issues are requested to take one-on-one lessons.
For further details, please write to mails@kym.org
Yoga For Children
The KYM has been offering yoga classes for children since the early eighties and the institute continues this tradition, in keeping with T Krishnamacharya's emphatic view that children must be introduced to the practice of yoga, when young, to ensure their holistic physical, physiological, psychological, emotional and spiritual growth.
Group asana classes are offered in three batches every Saturday as follows.
Beginners | 3 PM to 3:50 PM
Intermediate | 4 PM to 4:50 PM
Advanced | 5 PM to 5:50 PM
The classes follow the siksana karma style of teaching advocated by Sri T Krishnamacharya, with children learning over a hundred asana-s across a period of 8 months, both independently and though structured vinyasa sequences. Classes commence in Mid June of every year and continue till early February of the next year. A two-week summer camp on yoga and chanting is also offered each year.
For details, please write to mails@kym.org