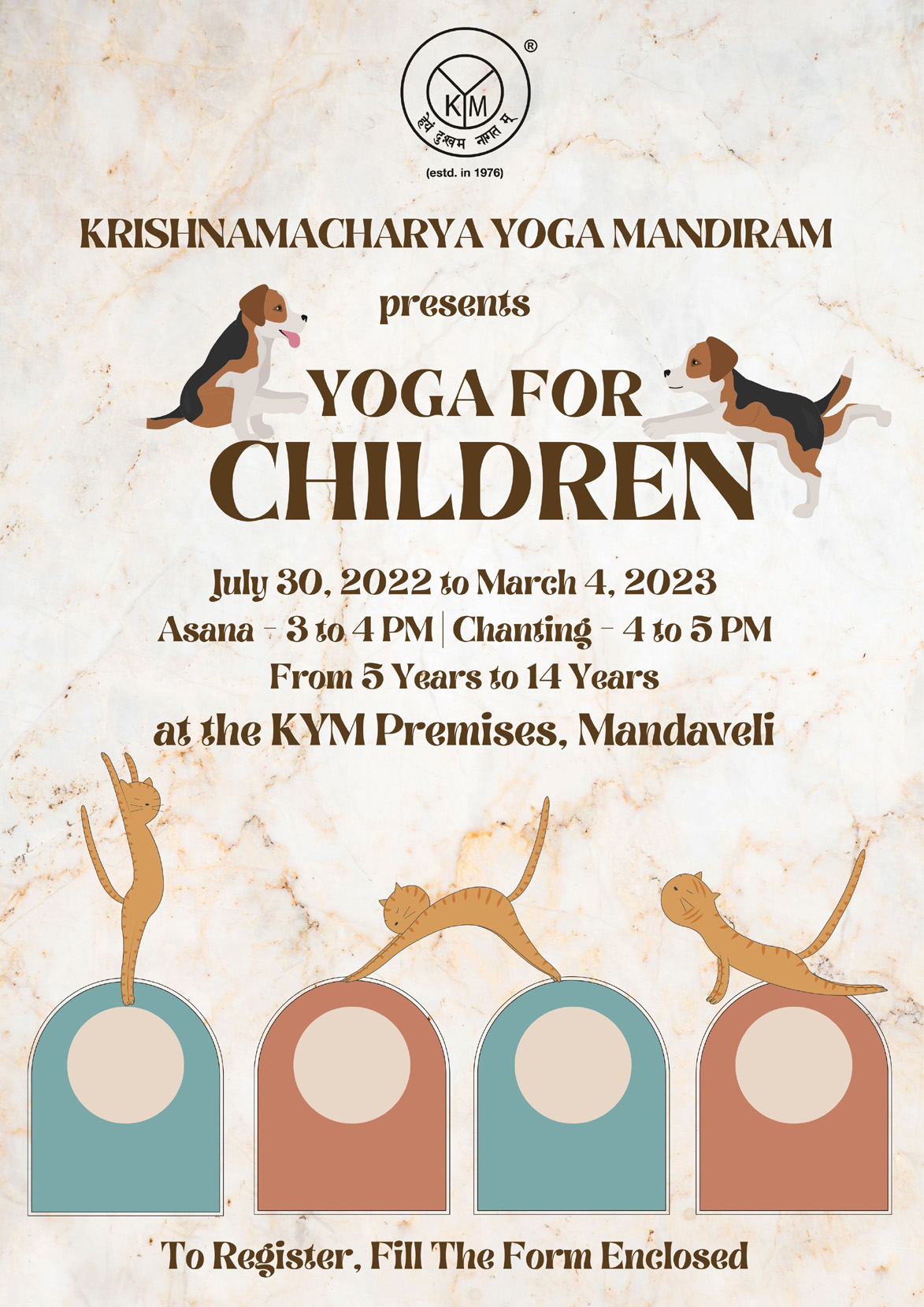 Dates | Classes will be held every Saturday from July 30, 2022 to March 4, 2023
Time | Asana Practice – 3 PM to 4 PM and Chanting – 4 PM to 5 PM IST
Fee | Asana Practice – Rs. 6,000 per participant, Chanting – Rs. 3,000 per participant & Rs. 9,000 per participant for both Asana and Chanting.
Age Eligibility | 5 to 14 Years
Mode | At KYM Premises, Mandaveli
The KYM has been offering Yoga classes for children since the early eighties and the institute continues this tradition, in keeping with Śrī T Krishnamacharya's emphatic view that children must be introduced to the practice of Yoga, when young, to ensure their holistic physical, physiological, psychological, emotional and spiritual growth.
We are now happy to announce that after a short break on account of the current situation, we are resuming our classes for children offline, at the KYM premises. Our senior faculty who have had many years of experience working with children will be leading these classes.