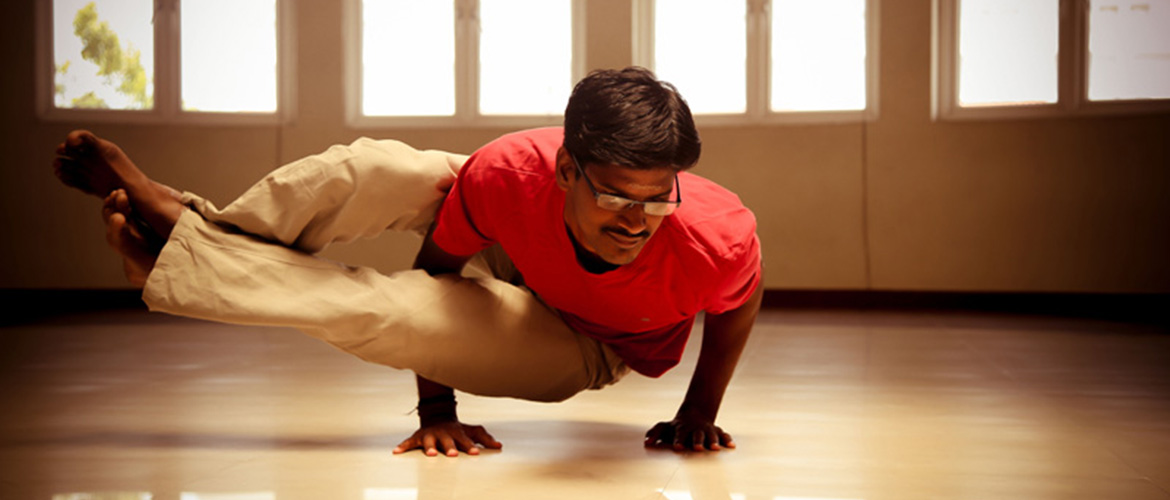 Krishnamacharya Yoga Mandiram offers Master Classes in advanced asana for long time students of yoga. These group classes are offered once a week, and are designed to focus on specific asana goals and the process of preparing to reach these goals. Those who wish to enroll for these classes, are required to first undergo a preliminary fitness assessment done by one of the KYM's therapy consultants to assess the students, health status, flexibility, strength and stamina.
We also offer a unique asana based fitness programme called, "fitness 100" which as the name implies, offers an intensive yoga practice session for 100 minutes. These classes are also offered once a week.
For further details, please write to mails@kym.org.