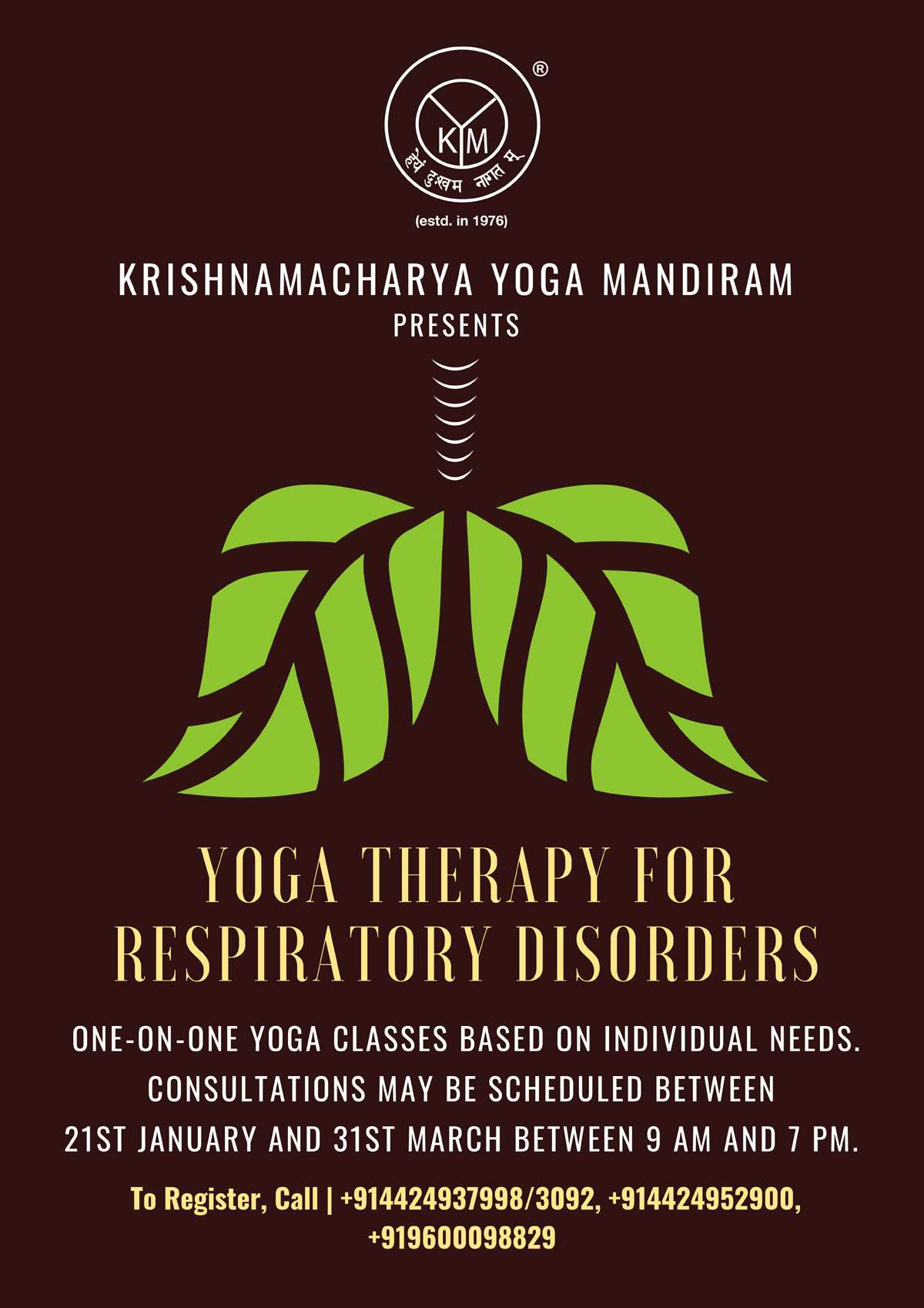 Dates: January 21, 2020 to March 31, 2020
Programme Fee: Rs. 2,200
Krishnamacharya Yoga Mandiram announces a Yoga therapy Programme Focusing on Management of Asthma and other Respiratory Conditions.
This programme focuses on Yoga therapy based approach to manage asthma, wheezing, sinusitis, allergic rhinitis, bronchitis, COPD and other respiratory disorders and their associated symptoms such as pain, digestive issues, breathlessness, sleeplessness, anxiety etc.
Various tools of Yoga such as Asana sequences in keeping with student's needs and abilities, techniques of breath regulation, visualisation and the use of chants where appropriate will be integrated in each individual course plan. The consultant may also prescribe appropriate diet and lifestyle modifications.
The package comprises of one private consultation with a senior Yoga therapy consultant followed by six one-on-one classes with the assigned Yoga therapist.
Consultations may be scheduled between 21st January and 31st March February between 9 am and 7 pm.
For details and to register, please contact the registration desk at Krishnamacharya Yoga Mandiram at +91 44 2493 7998 / 3092, 2495 2900, +91 96000 98829 or email, query@kym.org