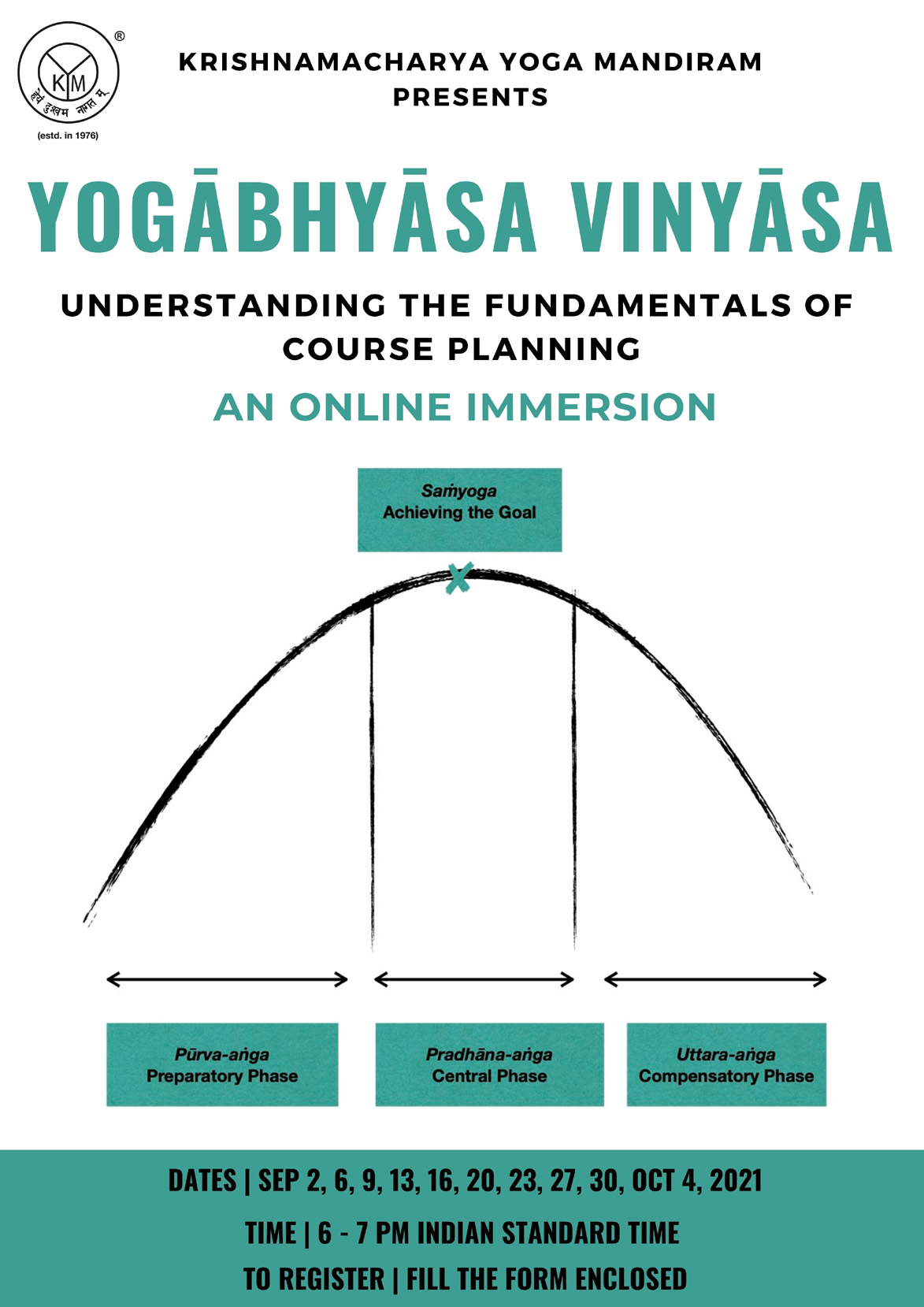 Dates | Sep 2, 6, 9, 13, 16, 20, 23, 27, 30, Oct 4, 2021
Time | 6 PM to 7 PM Indian Standard Time
Fee | Rs. 4,500 per participant
Mode | Online
One of the hallmarks of the KYM approach is the systematic structuring of practices. All practices, be it Āsana, Prāṇāyāma or Dhyānam follow a specific sequence. There is a gradual ascent towards the set goal for a given practice, commencing from where an individual is at that time. Similarly, a phased descent from the goal also enables a seamless transition into the next activities. This method of course design brings in structure and reason to practice of Yoga, also having an inherent flexibility to adjust and adapt practice goals depending on the changing needs and capabilities of the practitioner.
This online webinar series, to be anchored by Mr. V Srinivasan, a senior faculty member and Executive Director of KYM, will introduce participants to the fundamental principles of course planning and how these may be applied in leading students towards accomplishing set Āsana goals. The second part of this series, which will focus on advanced applications of course planning will be offered later this year.
The registered participants will also get limited access to view the class recordings. The Schedule of such uploads will be shared later.