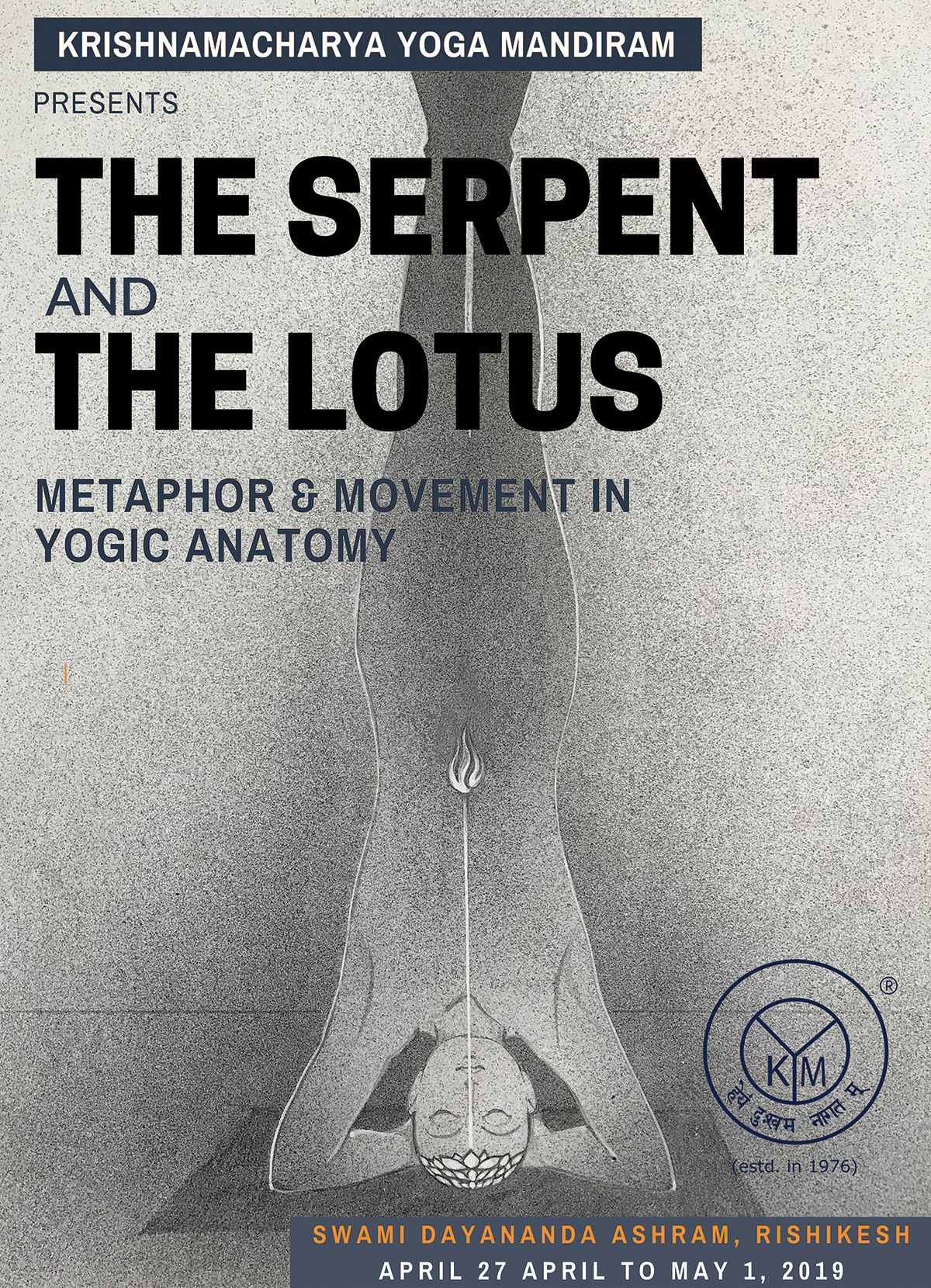 Dates – 27th April – 1st May, 2019
Fees – INR 15,000 per participant*
Swami Dayananda Ashram, Rishikesh
The study of Yoga is one that is replete with symbolism. Be it the mythological form of Patañjali, the connection between Ādiśeṣa and the practice of Yoga, the subtler symbols of the sun and moon and their correlation to the human system at multiple levels, the oft recurring symbols of the lotus, the serpent and the swan or the profound connections between Vedic lore and Yogic anatomy.
While at a practical level, the tools of Yoga have direct and tangible physical, physiological and psychological benefits, equally fascinating is to understand how and why these fundamental practices of Yoga relate to Yogic symbols and how these very symbols serve as guides to deepen our practice.
This retreat scheduled in the pristine surroundings of Swami Dayananda Ashram, Rishikesh offers participants a wonderful opportunity to delve into symbolisms behind Yogic symbols, while also experiencing practices of Āsana, Prāṇāyāma, chanting and meditation that integrate these core themes. This retreat is open to all levels of practitioners including those who may not have practiced Yoga but are interested in understanding a little more about traditional models of spirituality.
The programme will be led by Ms. Nrithya Jagannathan, senior faculty, KYM Institute of Yoga Studies and Mr. Arul Perumal, Advanced Āsana faculty, KYM.
*Accommodation will be in Dayananda Ashram at Rishikesh on twin sharing basis. The participants are requested to pay INR 7,000 directly to Dayananda Ashram towards accommodation and food at the time of check in. The programme fee payable to KYM is only INR 8,000. Simple vegetarian food will be served. The participants should reach the Ashram by April 26th. The programme commences on 27th and ends on 1st evening. Participants can make their return travel arrangements on May 2nd.