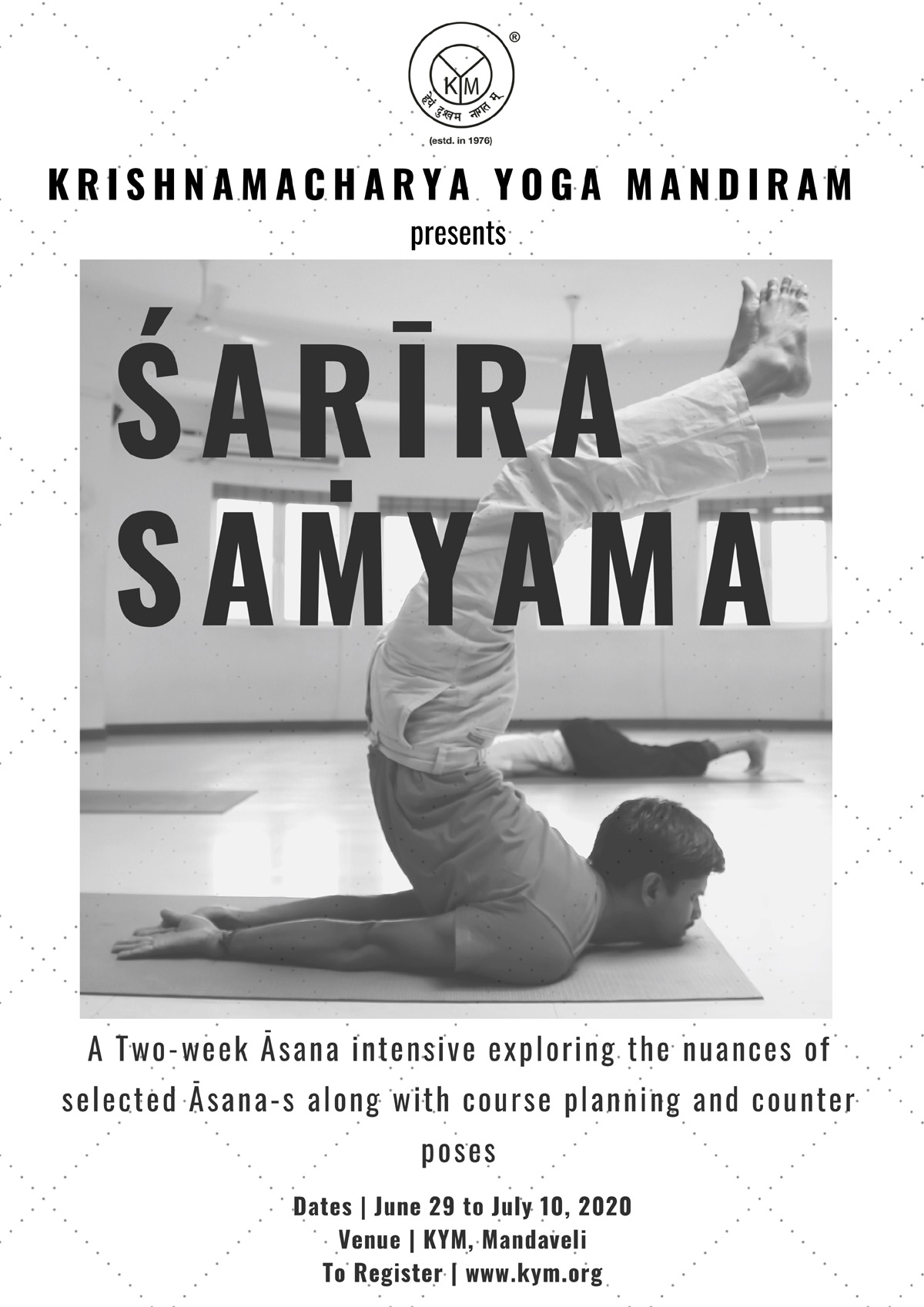 Dates: June 29 to July 10, 2020
Fees: USD 650
Among the wide spectrum of Yogic tools, what has caught the fancy of many is Āsana. By connecting body, breath and mind, and therefore, facilitating a deep awareness of the body, Āsana has multiple benefits including prevention of illness and promotion of health. While Āsana is no doubt, a means to a higher end, the proper practice of Āsana-s done with emphasis on appropriate techniques of breathing, can prove to be beneficial physically, physiologically and emotionally as well.
When integrated with methods of breath regulation, breathing ratios and Bandhā-s, the practice of Āsana itself can be a meditative experience.
In this two-week programme, participants will explore the nuances of select advanced Āsana-s along with course planning for specific goals while integrating specific preparatory postures and counter-postures. There will be a brief introduction to the form and function of each posture, as well as the means to intensify the effects of the posture. This course will comprise intense practices of Āsana and is recommended for those with prior experience in practicing Yoga in any tradition.
The daily schedule will include:
Two practices of Āsana
One Prāṇāyāma practice to prepare the breath for using ratios and Bandhā-s in Āsana
One theoretical session focusing on references to Āsana techniques and their benefits in Yogic literature
One workshop on course design for select goal postures
One relaxing meditative practice
Classes will be held Monday through Friday with weekends off. In case of any Government declared holiday during the course, compensatory classes will be held on a Saturday.
This is a non-residential programme. Participants have to make their own arrangements for accommodation and food. A simple south Indian vegetarian breakfast will be served after Āsana practice every morning along with tea and light snacks in the afternoon break. Please write to us for a list of student-recommended accommodation options in the vicinity of KYM.