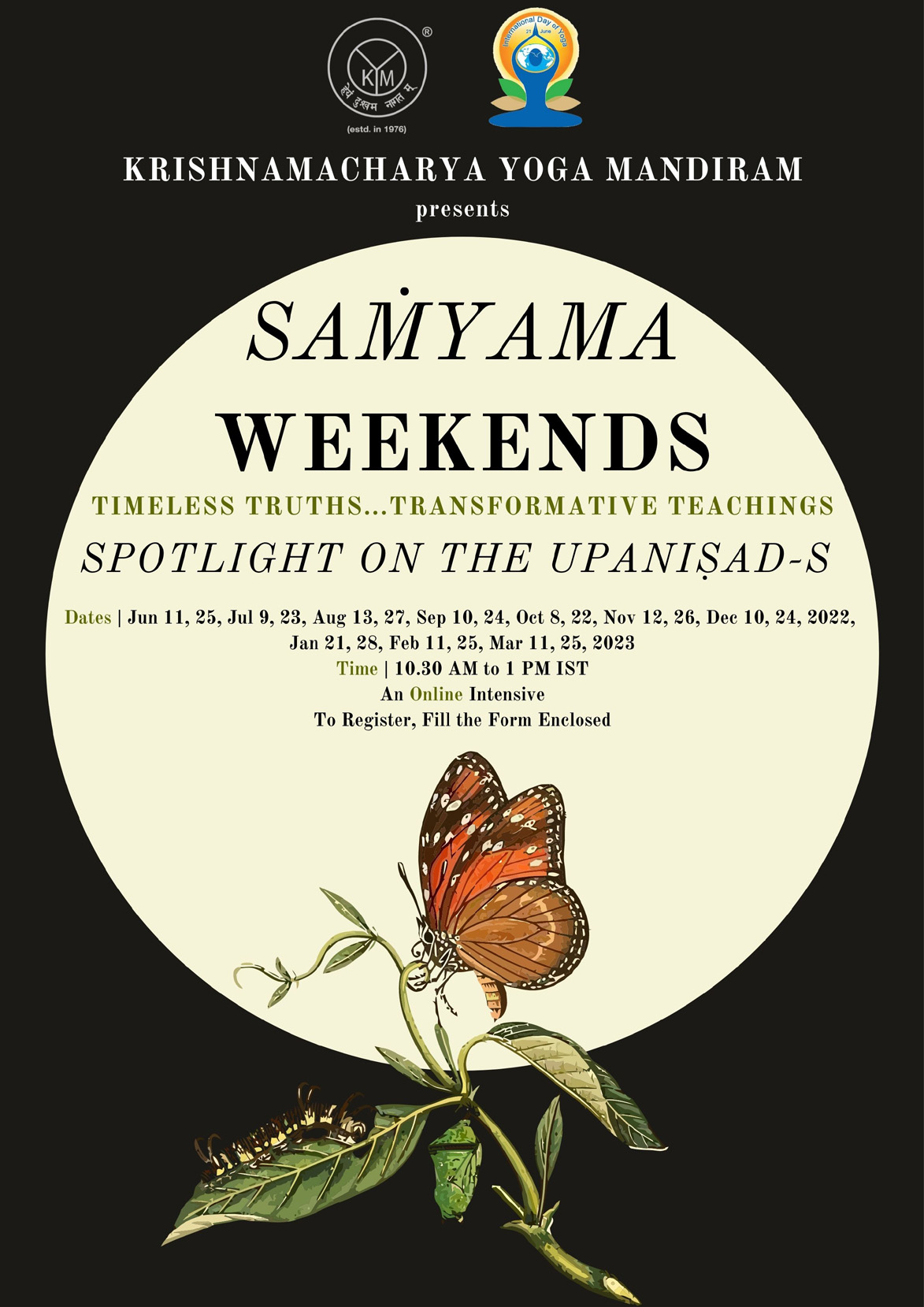 Dates | Jun 11, 25, Jul 9, 23, Aug 13, 27, Sep 10, 24, Oct 8, 22, Nov 12, 26, Dec 10, 24, 2022, Jan 21, 28, Feb 11, 25, Mar 11, 25, 2023
Time | 10.30 AM to 1 PM IST
Fee | Rs. 9,000 per participant
Mode | An Online Intensive
Among the teachings of Vedic lore, the Upaniṣad-s are greatly revered, not just as the substratum of Vedānta philosophy but also for their lyrical beauty, metaphoric depth and the scope they offer for reflective contemplation and inner work.
Given the Vedic roots of Yoga, the Upaniṣad-s offer invaluable insights into many concepts central to our understanding of the philosophy, practice and application of Yoga.
This course, offered twice a month on the second and fourth Saturdays, will delve into the core teachings of several of the major and minor Upaniṣad-s, and also a selection of the Yoga Upaniṣad-s, exploring their common threads and perspectives on mind, Prāṇa, the senses, body and the universe of our experience, both inner and outer.
Video recordings will be made available for a limited period to all registered participants, the schedule of which will be shared.
This programme will be anchored by Nrithya Jagannathan, Director, KYM Institute of Yoga Studies.