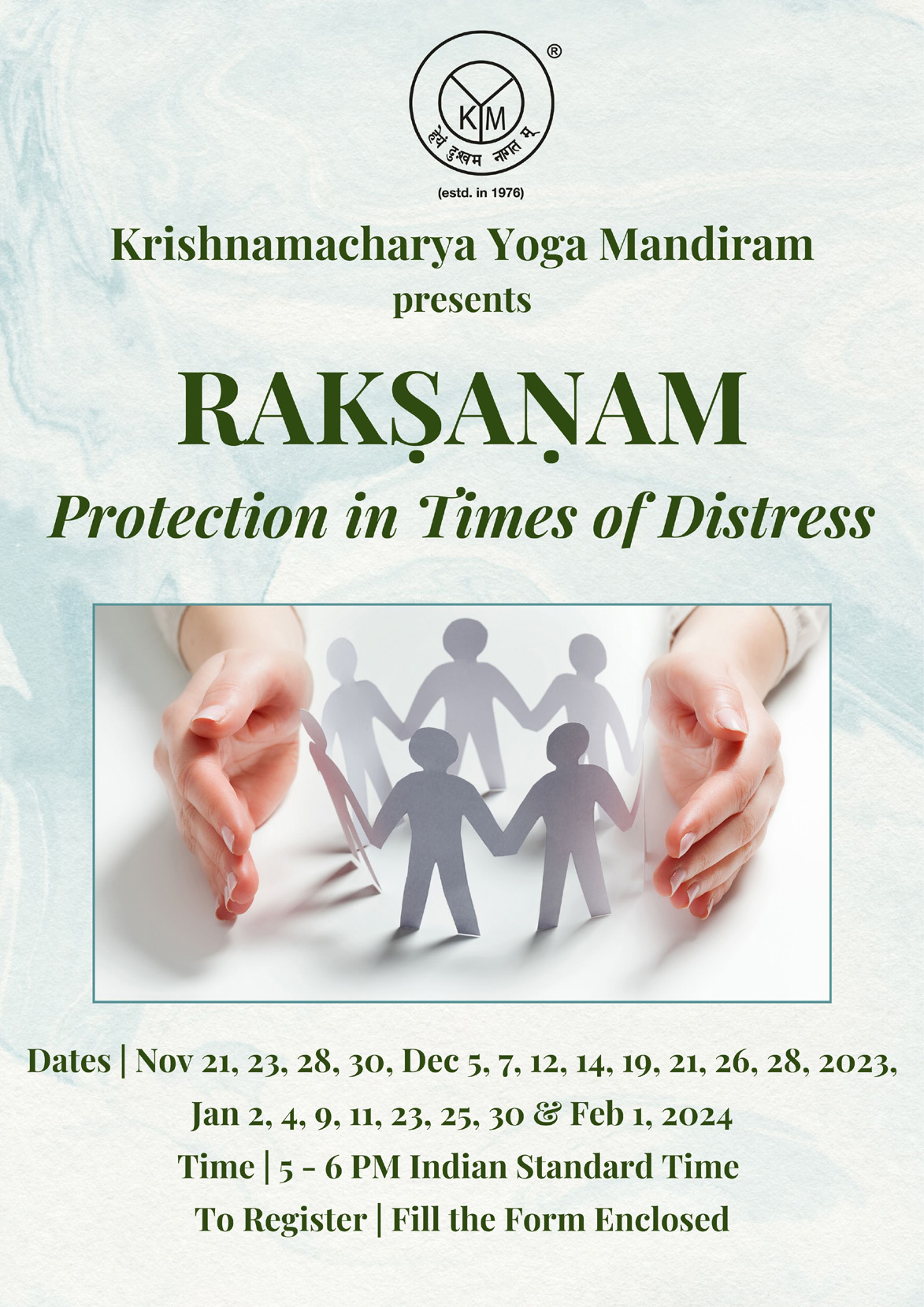 Dates | Nov 21, 23, 28, 30, Dec 5, 7, 12, 14, 19, 21, 26, 28, 2023, Jan 2, 4, 9, 11, 23, 25, 30 & Feb 1, 2024
Time | 5 – 6 PM Indian Standard Time
Mode | Online
Programme Fee | INR 9,000 per participant
A chanting integrated meditative experience on overcoming fear and seeking protection:
Select excepts from Bhagavadgītā
Āditya Hṛdayam
Abhitistavam
Nārayaṇa Kavacam
Pañcāyudha Stotram
Since time immemorial, humans have clashed for different purposes, often with great aggression and history only seems to repeat itself. Internally also, we face the perennial pull of Rajas and Tamas on the one hand with Sattvaguṇa struggling for some measure of dominance. Both individually and collectively what is the need of the hour is an ability to face up to the fears and challenges that confront us, navigating them with clarity and conviction and yet with empathy and fortitude.
This webinar focuses specifically on three such teachings all offered by their authors on the sidelines of battles, each with deep insight. Also included are two Stotrā-s intended for protection from outer and inner enemies.
Participants will experience these Mantra-s, understand their meaning and integrate some aspects of these chants in meditative practices.
This programme will be anchored by Ms. Nrithya Jagannathan, Director, KYM Institute of Yoga Studies, Ms. Suhasini Krishnan and Ms. Bhooma Madhavan, both senior faculty members of the Department of Healing Chants, KYM.
Video recordings will be made available for a limited period to all registered participants, the schedule of which will be shared.