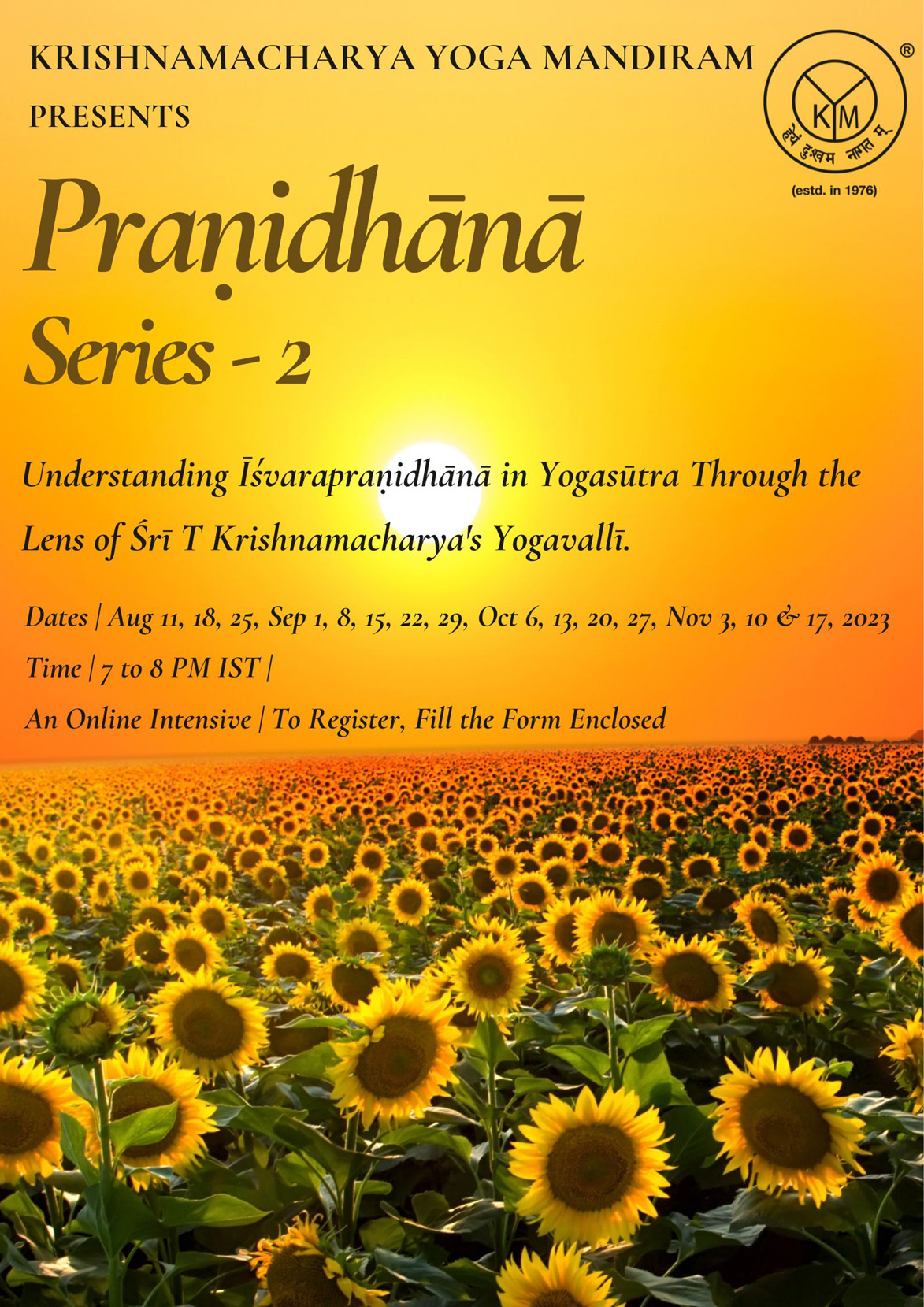 Dates | Aug 11, 18, 25, Sep 1, 8, 15, 22, 29, Oct 6, 13, 20, 27, Nov 3, 10 & 17, 2023
Time | 7 – 8 PM Indian Standard Time
Mode | Online
Programme Fee | Rs. 4,500 per participant
The Yogasūtra of Patañjali offers nine solutions to deal with impediments in the path of Yoga. The foremost solution to overcome such impediments is Īśvarapraṇidhāna as mentioned in Yogācārya T Krishnamacharya's  commentary to Yogasūtra titled, Yogavallī.
This second series of Praṇidhāna is aimed at looking at the various Sūtra-s relating to the various impediments in the path of Yoga and how Īśvarapraṇidhāna and other tools can be used to overcome impediments and move towards self-realisation.
The webinar will also cover insights from the Yogavallī on the different stages of Samādhi.
This programme will be anchored by Śrī S Sridharan, Senior Mentor & Therapist, KYM.
Video recordings will be made available for a limited period to all registered participants, the schedule of which will be shared.