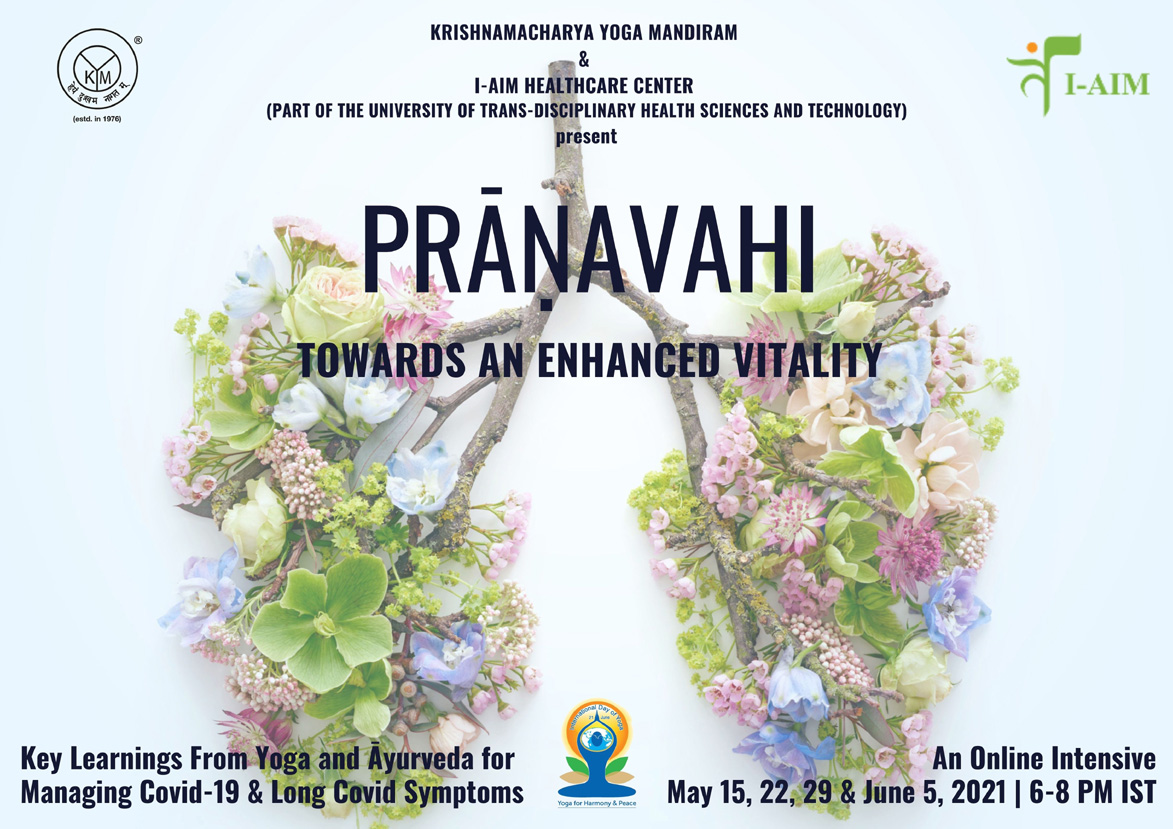 Key Learnings from Yoga and Āyurveda for Managing Covid-19 and Long Covid Symptoms
Dates | May 15, 22, 29, June 5, 2021
Time | 6 to 8 PM Indian Standard Time
Programme Fee | Rs. 2,000 per participant
Mode | Online
In the last 15 months, people across the world have been deeply affected by Covid-19 pandemic, with doctors and researchers struggling to understand the behaviour of the virus and battling to limit its serious implications on health and wellness.
We are now at a juncture where there seems to be an emerging clarity on the virus and its implications on human health. At the same time, new strains keep emerging with unforeseen mutations causing havoc despite widespread efforts at vaccination.
While it is essential to seek competent medical guidance in the treatment of Covid-19, we have seen that holistic healthcare practices such as Yoga and Āyurveda have very useful insights and learning to offer us, especially with regard to the management of mild and moderate Covid-19 infections and further in helping care-seekers cope with the long-term residual effects of Covid-19 even post the infection decreasing.
The KYM joins hands once more with the Institute of Ayurveda and Integrative Medicine to bring to you these shared learnings through an online webinar with the intention that awareness of the efficacy of these valuable systems can be improved and that people across the world can benefit from our learnings in working with those affected by Covid-19 in the last 15 months.
The registered participants will also get limited access to view the class recordings. Schedule of such uploads will be shared later.