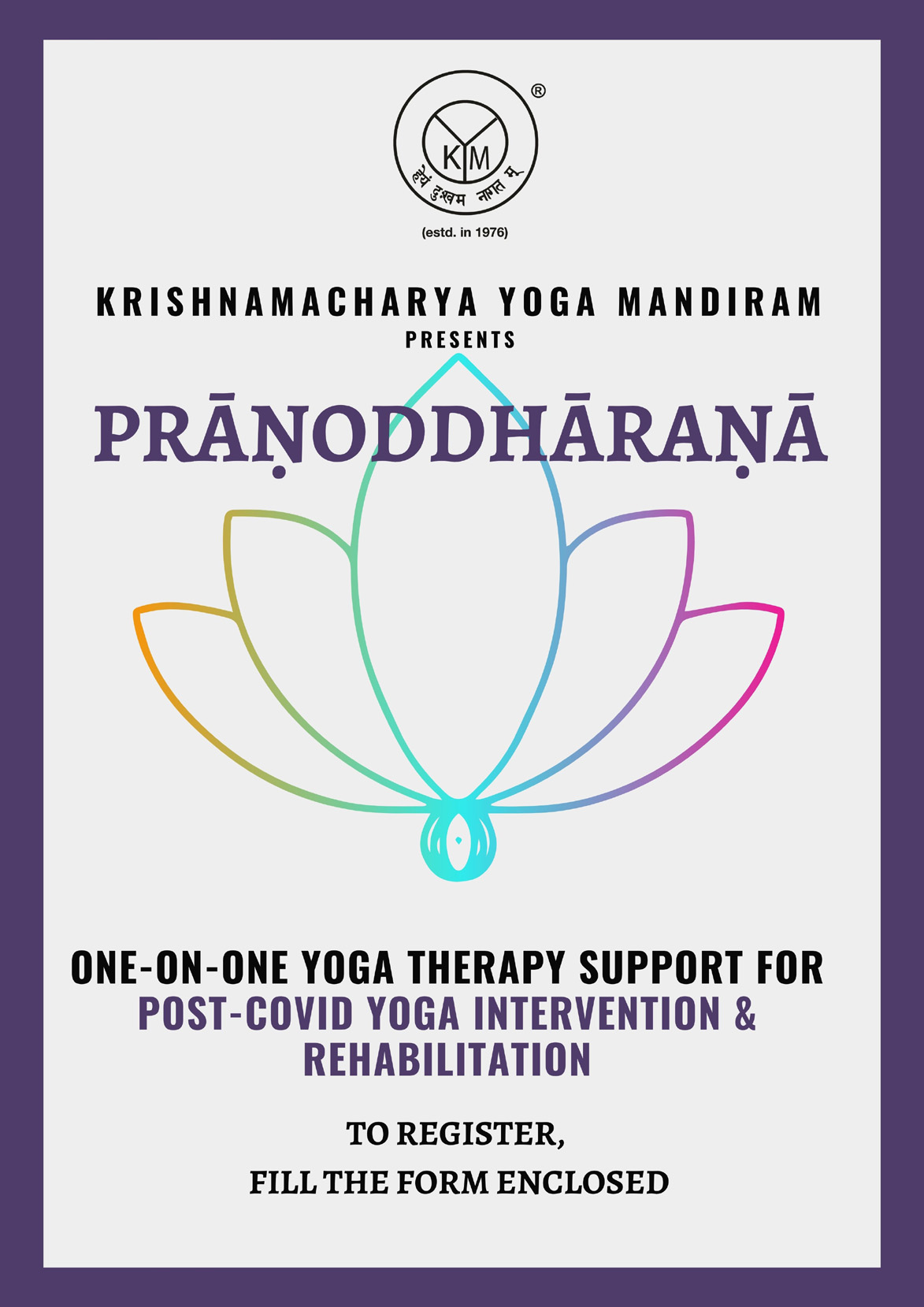 Fee | INR 3,700 per person
Mode | Online
Post-Covid Rehabilitation Through One-on-One Yoga Therapy | Prāṇoddhāraṇa
As Covid-19 continues to take a very distressing toll, the onus is as much on enabling post-Covid recovery as it is on prevention.
Many people continue to suffer from long to very long-term symptoms such as extreme fatigue, muscle ache, shortness of breath, digestive issues, sleep issues and more. While also offering a powerful way of managing mild to moderate Covid-19, Yoga based interventions can offer a lot by way of a sustained recovery and rehabilitation post-Covid as well.
The Cikitsā (Yoga Therapy) department of the Krishnamacharya Yoga Mandiram offers a targeted post-covid recovery programme using Āsana and Prāṇāyāma and other tools of Yoga.
Classes will be offered one-on-one, designed factoring in every individual care-seeker's current health status.
The Post-Covid Yoga intervention package comprises a consultation followed by 14 classes.