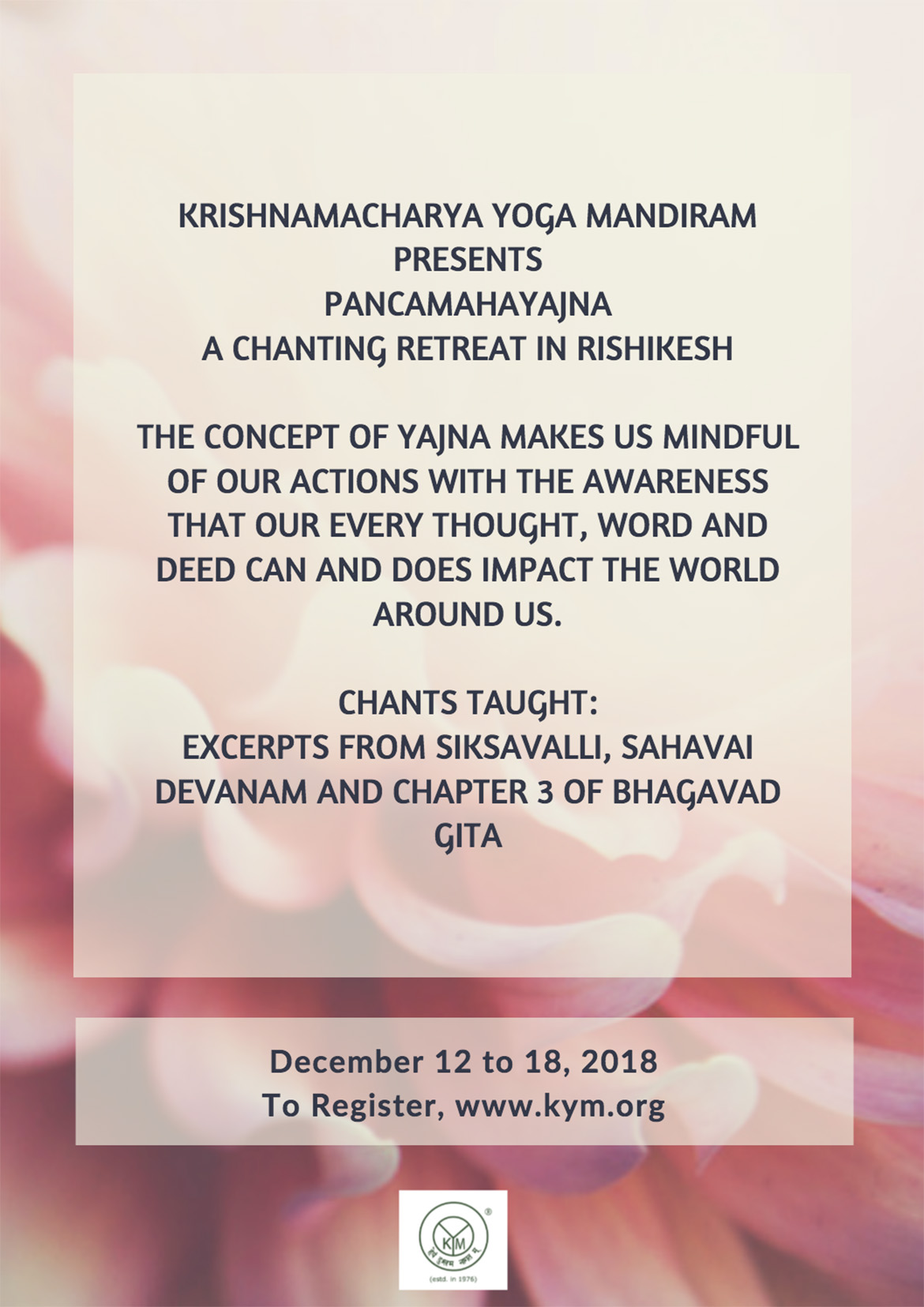 Dates – 12th to 18th December, 2018
Fees – INR 15,000 per participant*
One of the most beautiful concepts in the Indian philosophical tradition is that of Yajna – a sincere acknowledgement of all that we have received from the universe and its beings and in return, an equally sincere offering of gratitude to the world around us. Presented in the Bhagavadgita as the axis upon which the harmonious functioning of the universe depends on, the concept of Yajna makes us mindful of our actions and take ownership of them with the awareness that our every thought, word and deed can impact the world around us. The chants to be taught at this retreat will include select excerpts from Siksavalli, Sahavai Devanam and Chapter 3 of Bhagavadgita, focusing on the five prescribed forms of Yajna. There will also be a session explaining the meanings of the chants taught as well as Asana, Pranayama and meditative practices revolving around the central theme of Yajna.
*Accommodation will be in Dayananda Ashram at Rishikesh on twin sharing basis. The participants are requested to pay INR 7,000 directly to Dayananda Ashram towards accommodation and food at the time of check in. The programme fee payable to KYM is only INR 8,000. Simple vegetarian food will be served. The participants should reach the Ashram by December 12th. The programme commences on 13th and ends on 17th evening. Participants can make their return travel arrangements on Dec 18th.