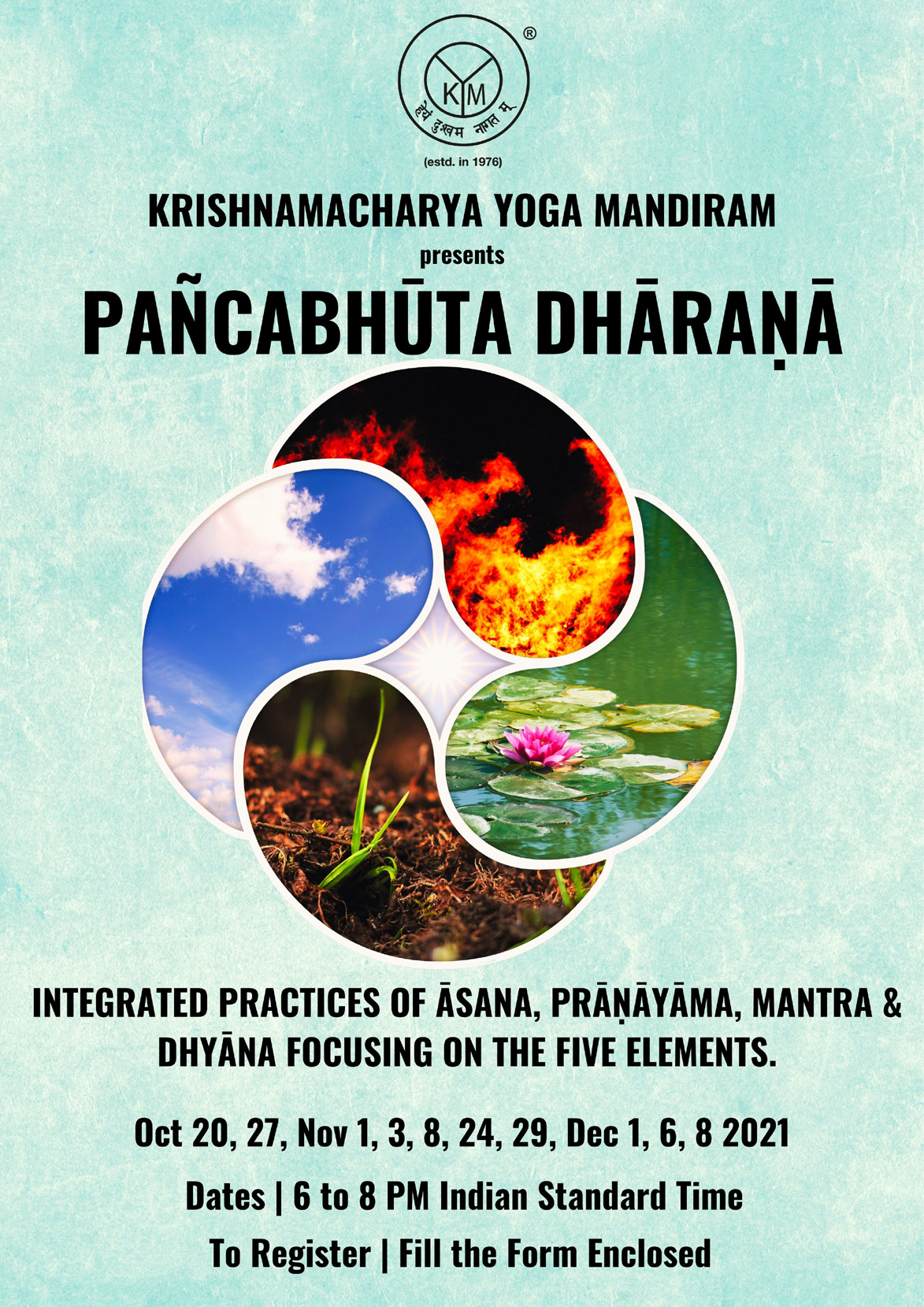 Dates | Oct 20, 27, Nov 1, 3, 8, 24, 29, Dec 1, 6, 8, 2021
Time | 6 to 8 PM Indian Standard Time
Mode | Online
Programme Fee | Rs. 9,500 per participant
Senior faculty of KYM, Sangeetha Kannan and Nrithya Jagannathan collaborate to offer a specially designed practice series that integrates the four pillars of Yoga practice – Āsana, Prāṇāyāma, Mantra and Dhyānā. The focus in this series, the first of more to come, is the weaving of a Yoga practice around a central Bhāvana, which adds a deeper dimension to the practice and experience of the tools of Yoga. This series revolves around the Pañcabhūta, the elements as we experience them outside and within ourselves.
The registered participants will also get limited access to view the class recordings. Schedule of such uploads will be shared later.