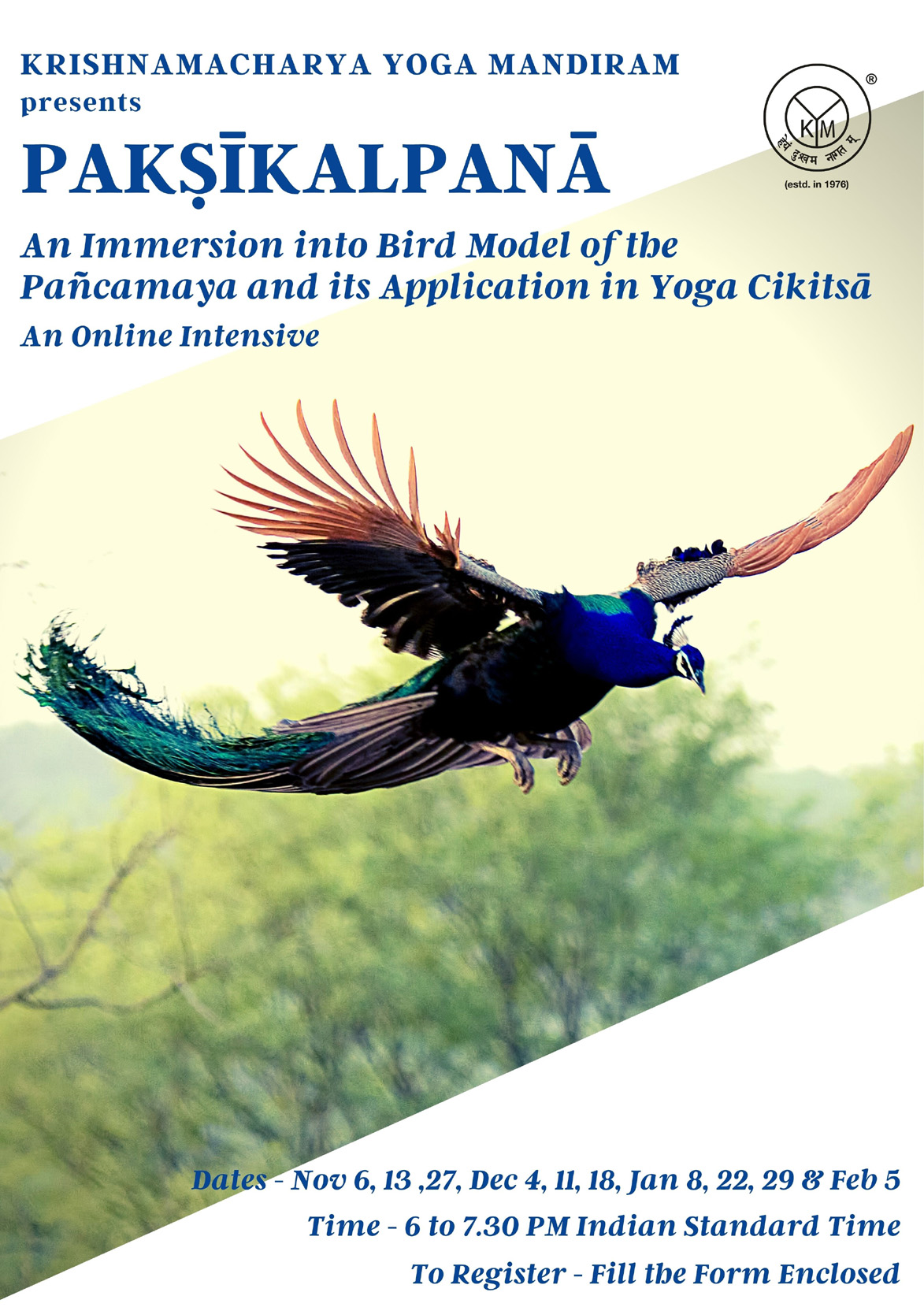 Dates | Nov 6, 13 ,27, Dec 4, 11, 18, 2021, Jan 8, 22, 29 & Feb 5, 2022
Time | 6 to 7.30 PM Indian Standard Time
Mode | Online
Programme Fee | Rs. 9,000 per participant
What does it mean to fly? What does it take to fly?
Among sentient beings, birds evoke an undeniable sense of awe, in terms of their ability to fly. Flight thus becomes not just a wonder when seen from the perspective of earth-bound beings, but also unfolds the possibilities of the spiritual metaphor of flight. The Taittirīya Upaniṣad in the Brahmānandavallī segment presents one of the most evocative models of the human system using the metaphor of a bird. Anchored firmly in Vedantic thought, the model itself is one that is of invaluable use to Yoga practitioners, teacher and therapists alike.
Nrithya Jagannathan, director, KYM Institute of Yoga Studies, takes participants through an online webinar that explores the multifaceted nuances of this remarkable Upaniṣadic model, also looking at its application in Yoga Cikitsa and also the model as a basis for developing inward looking meditative practices.
The registered participants will also get limited access to view the class recordings. Schedule of such uploads will be shared later.