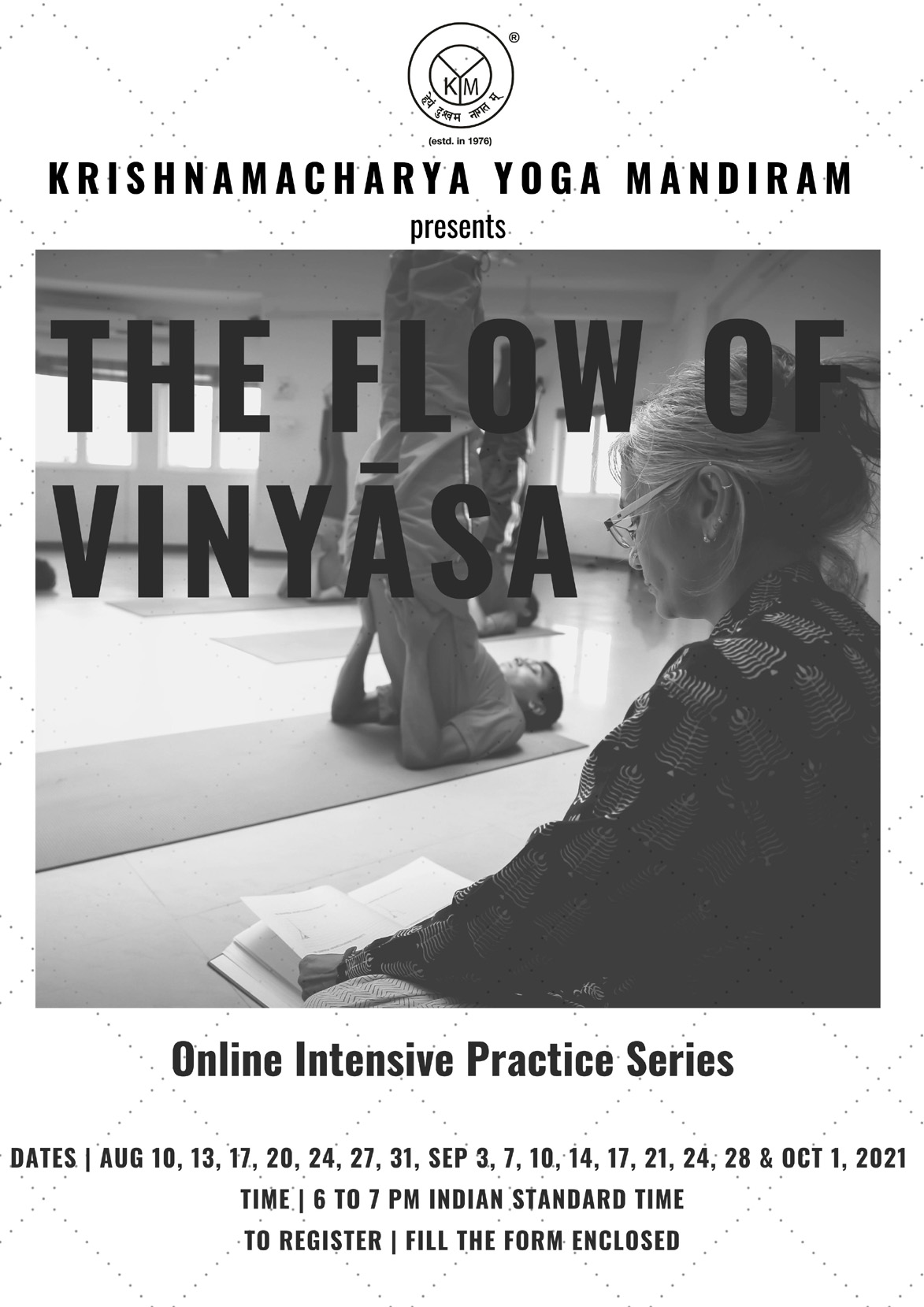 Dates | Aug 10, 13, 17, 20, 24, 27, 31, Sep 3, 7, 10, 14, 17, 21, 24, 28 & Oct 1, 2021
Time | 6 PM to 7 PM Indian Standard Time
Fee | Rs. 6,500 per participant
Mode | Online
One of the most significant aspects of Āsana course in the KYM tradition is the sequential flow into and out of postures – the use of Vinyāsa Krama. A versatile tool that offers a number of challenges for those who love working with the body, the use of breath led sequences in the Vinyāsa-s also improve concentration and attention span. Further, Vinyāsa based practices offer ample scope for bringing in a meditative aspect even to the practice of Āsana, enabling small pauses of stillness and awareness in the flow of movement. Designed to focus on a specific goal posture in every class, the Vinyāsa sequences will also focus on intensifying the effect of the postures used by incorporating a variety of techniques such as Sthiti, Krama, Bandhā, Mudrā and Mantra as appropriate.
The registered participants will also get limited access to view the class recordings. Schedule of such uploads will be shared later.
This webinar series will be anchored by senior faculty of the KYM, Ms. Sangeetha Kannan along with Mr. Arul Perumal.