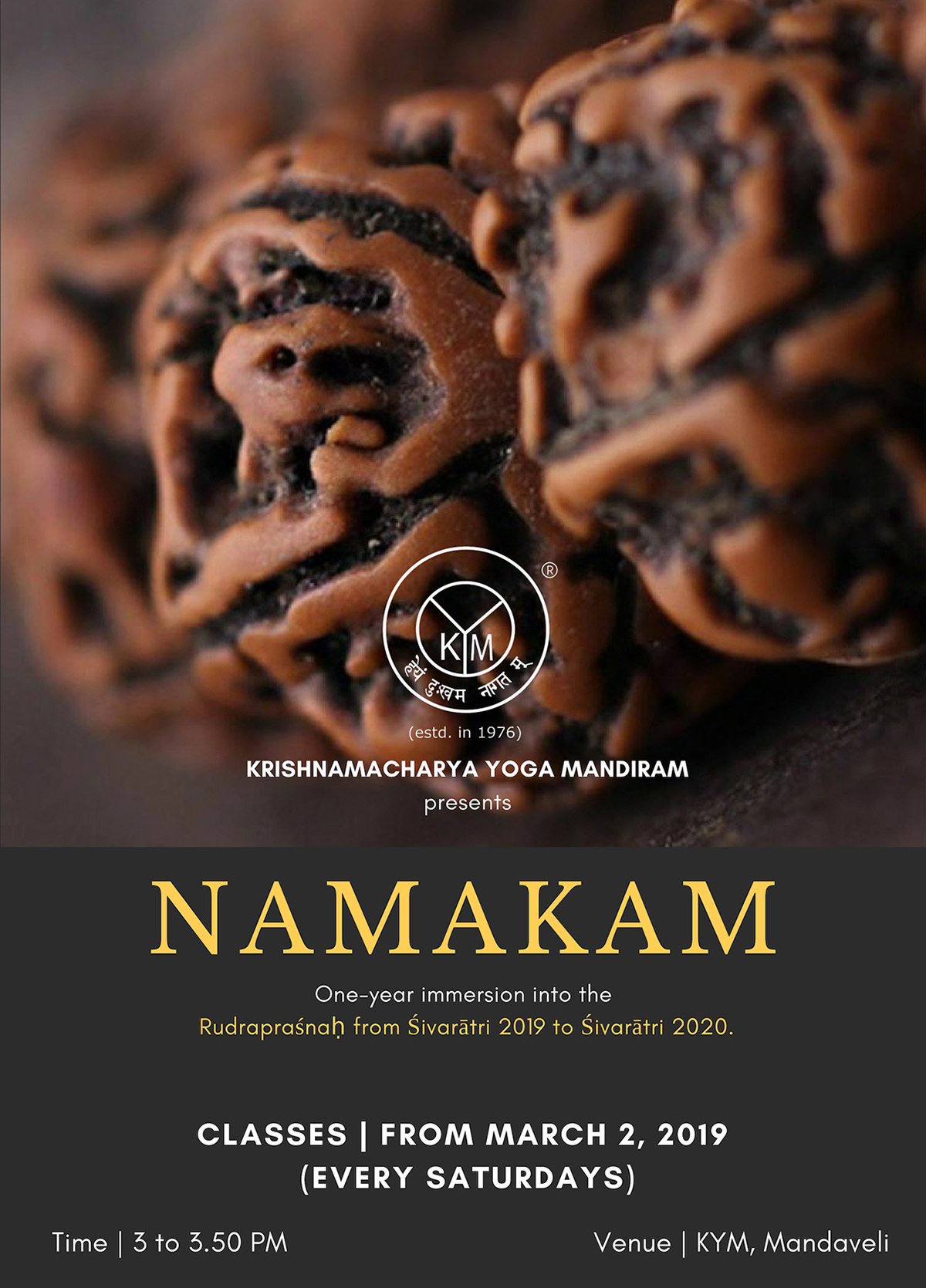 Dates – March 2, 2019 onwards (every Saturdays from 3:00 PM to 3:50 PM)
Programme Fee – INR 9000 (52 Classes)
The Namakam, also known as Rudrapraśnaḥ, is among the most beautiful of Vedic Mantra-s from the Taittirīya Saṁhita. An ode to the innate presence of the supreme in every aspect of the universe, sentient and non-sentient, chanting the Rudrapraśnaḥ is not only considered challenging, it also enhances attention span and concentration. The process of learning and chanting the Namakam in itself is a meditative process.
The KYM announces a one-year immersion into the Rudrapraśnaḥ from Śivarātri in 2019 to Śivarātri 2020.
One Anuvāka of the chant will be taught every month and once every month, there will be a session explaining the general meaning of each Anuvāka followed by a short meditative practice.
Prior experience in chanting, while not mandatory, would be beneficial.