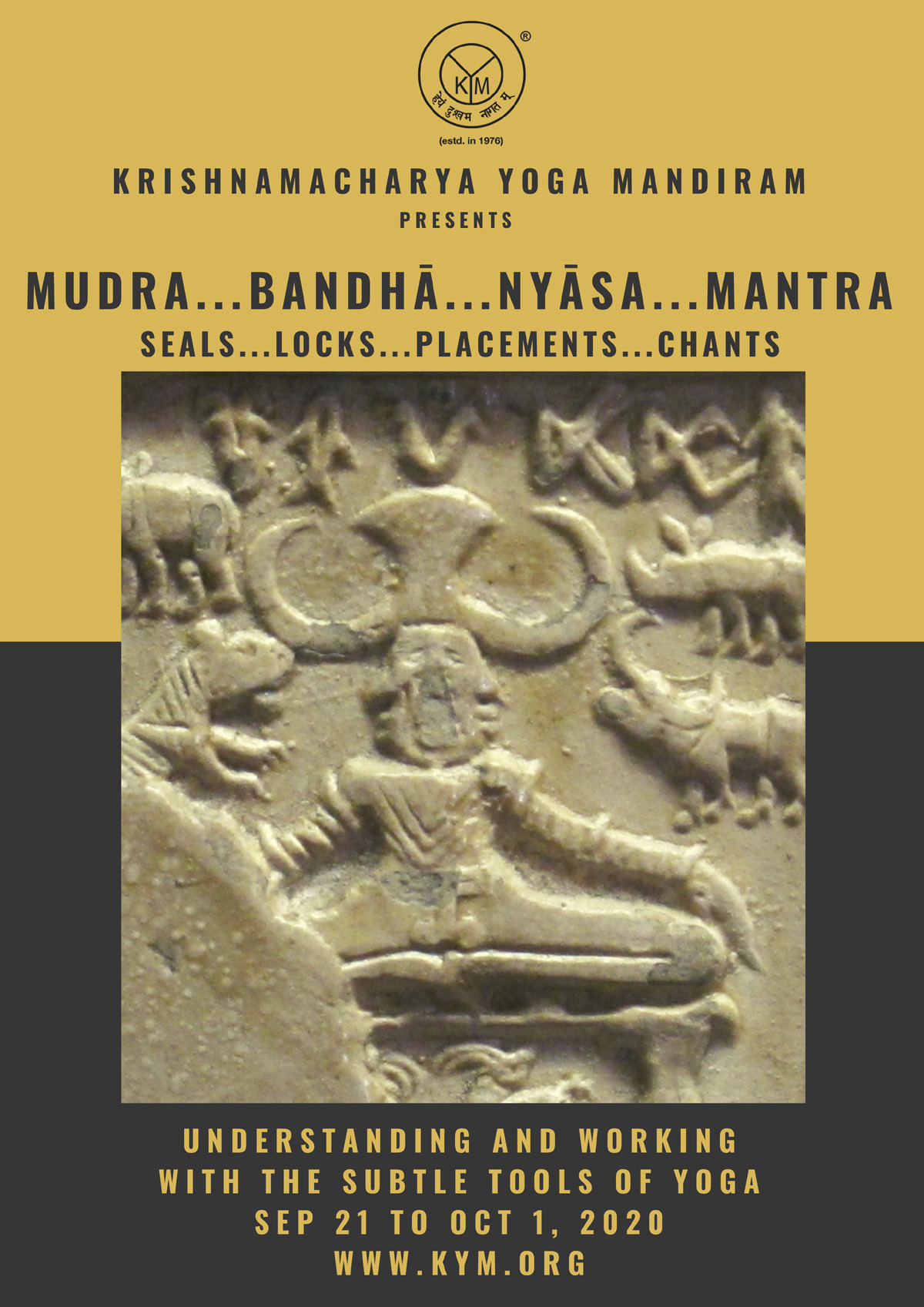 Mudra…Bandhā…Nyāsa…Mantra | Seals…Locks…Placements…Chants
Understanding and Working With the Subtle Tools of Yoga
Dates: September 21 to October 1, 2020
Fees: USD 650
While Āsana is considered the most popular tool of Yoga across the world today, for the ancient masters, Āsana was a means to a higher end. Unfortunately, the purpose of Āsana often gets lost in the propagation of Āsana alone as a key practice of Yoga. The strength of Yoga lies in its array of subtle tools that work not just at the physical and physiological dimensions, but at deeper dimensions as well. This two-week intensive offers participant a chance to explore and practice Āsana and Prāṇāyāma along with the integration of Mudra-s, Bandhā-s, Nyāsa-s and
Mantra-s.
Daily sessions will include:
Morning Āsana practice
Theoretical principles of Bandhā, Mudra, Nyāsa and Mantra
Āsana and Prāṇāyāma practice integrated with Mudra, Bandhā and Nyāsa
Classical model of Nyāsa with Mantra and its adaptations
Meditative practice using Nyāsa and Mantra
Classes will be held Monday through Friday with weekends off. In case of any Government declared holiday during the course, compensatory classes will be held on a Saturday.
This is a non-residential programme. Participants have to make their own arrangements for accommodation and food. A simple south Indian vegetarian breakfast will be served after Āsana practice every morning along with tea and light snacks in the afternoon break. Please write to us for a list of student-recommended accommodation options in the vicinity of KYM.