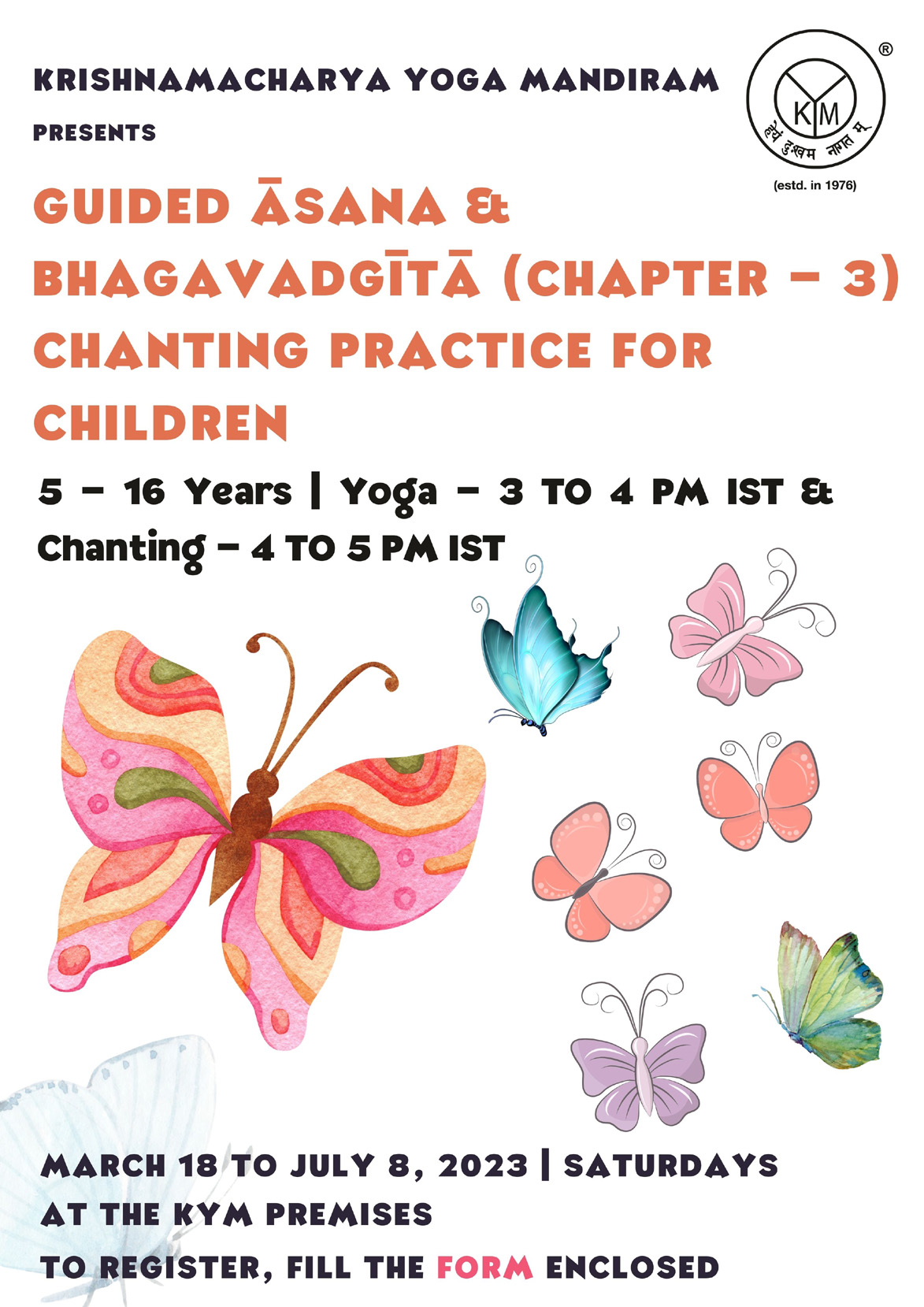 Dates | Classes will be held every Saturday from March 18, 2023 to July 8, 2023
Time | Asana Practice – 3 PM to 4 PM and Chanting – 4 PM to 5 PM IST
Fee | Asana Practice – Rs. 1,500 per participant, Chanting – Rs. 1,500 per participant & Rs. 2,600 per participant for both Asana and Chanting.
Age Eligibility | 5 to 16 Years
Mode | Offline (At the KYM, Mandaveli premises)
The KYM has been offering Yoga classes for children since the early eighties and the institute continues this tradition, in keeping with Śrī T Krishnamacharya's emphatic view that children must be introduced to the practice of Yoga, when young, to ensure their holistic physical, physiological, psychological, emotional and spiritual growth.