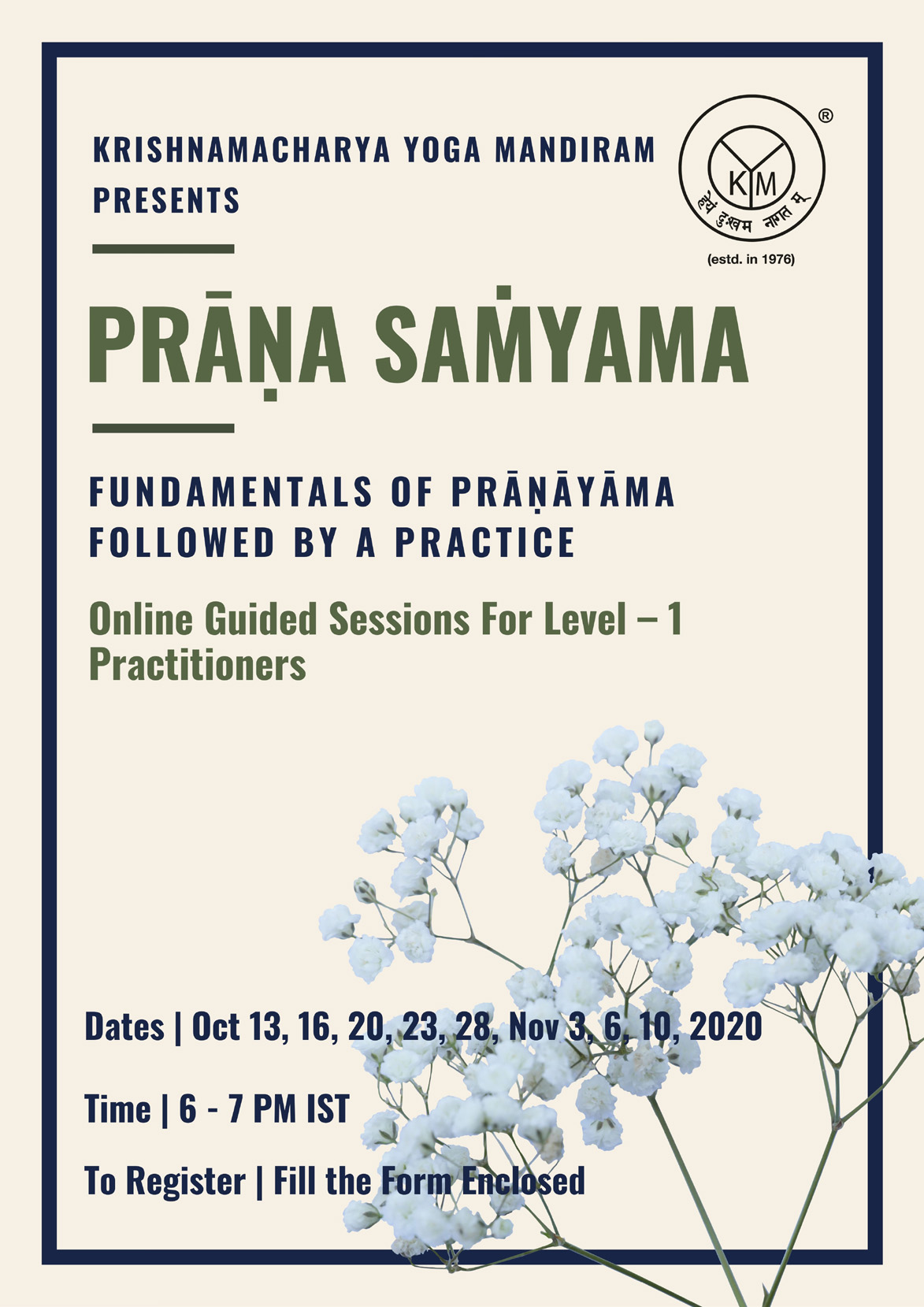 For | Level – 1 Practitioners
Mode | Online
Programme Fee | INR 3,000 per participan
Dates | October 13, 16, 20, 23, 28, November 3, 6, 10 (8 classes)
Time | 6 – 7 PM IST
One of Yoga's most subtle and yet deeply powerful tools is Prāṇāyāma. In fact, Śrī T Krishnamacharya highlights the practice of Prāṇāyāma as one of the highest forms of Tapas, or discipline done to eliminate impurities from all dimensions of the body. Prāṇāyāma, when properly and systematically practiced, under the guidance on an experienced teacher, can offer diverse physical and mental health benefits.
The practice will be led by Śrī V Srinivasan, Senior Yoga Therapist & Faculty of KYM Institute of Yoga Studies.
The registered participants will also get limited access to view the class recordings. Schedule of such uploads will be shared later.