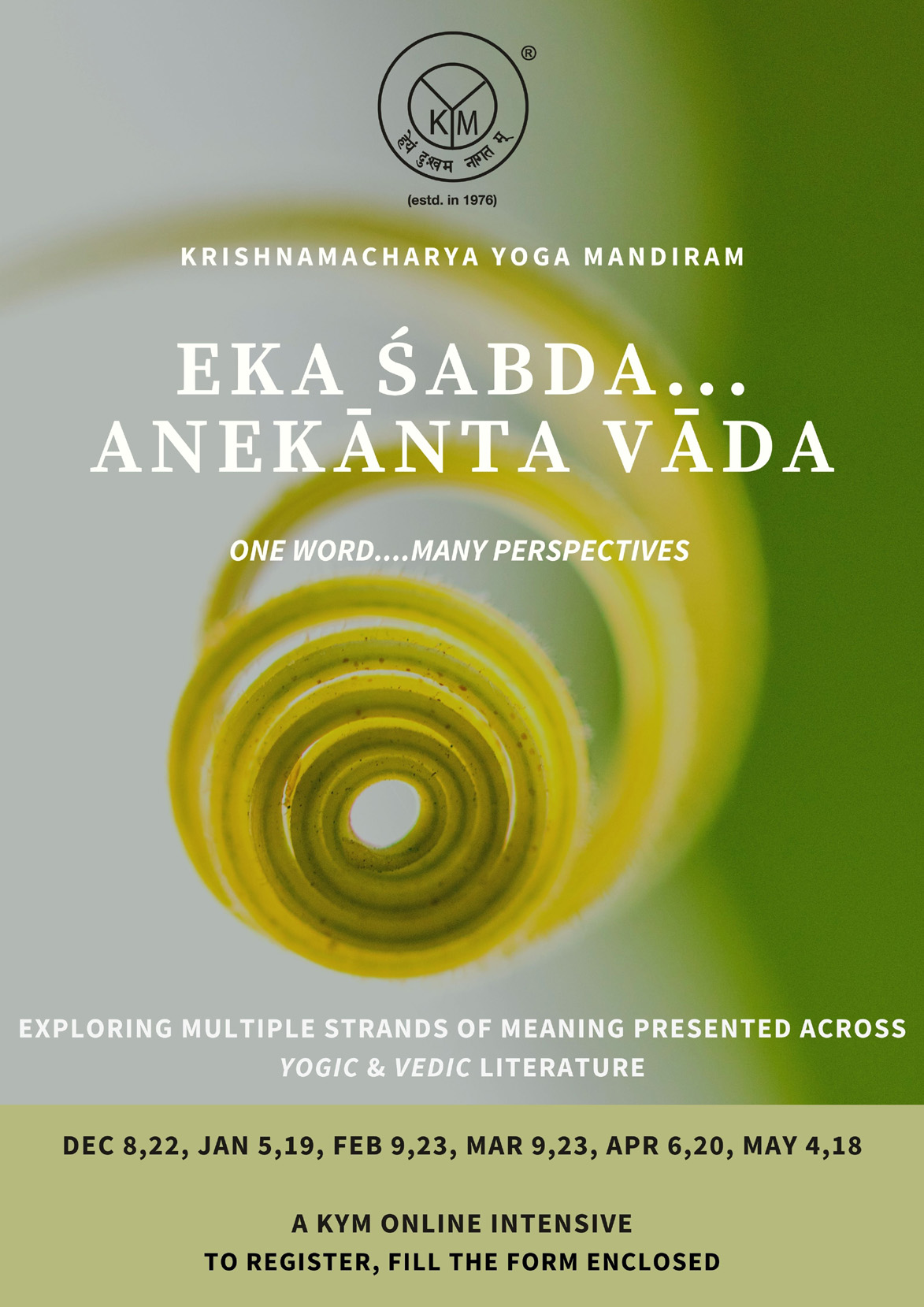 One Word…Many Perspectives
Dates | Dec 8, 22, Jan 5, 19, Feb 9, 23, Mar 9, 23, Apr 6, 20, May 4, 18
Time | 7 to 8 PM IST
Programme Fee | Rs. 7,200 per participant
Mode | Online
The KYM brings to you a bimonthly interactive study group in which participants take up one word that is commonly used in the context of Yoga/Yoga philosophy and exploring multiple strands of meaning that the word is presented in across Yogic and Vedic literature.
This study group will be anchored by Nrithya Jagannathan, Director, KYM Institute of Yoga Studies.