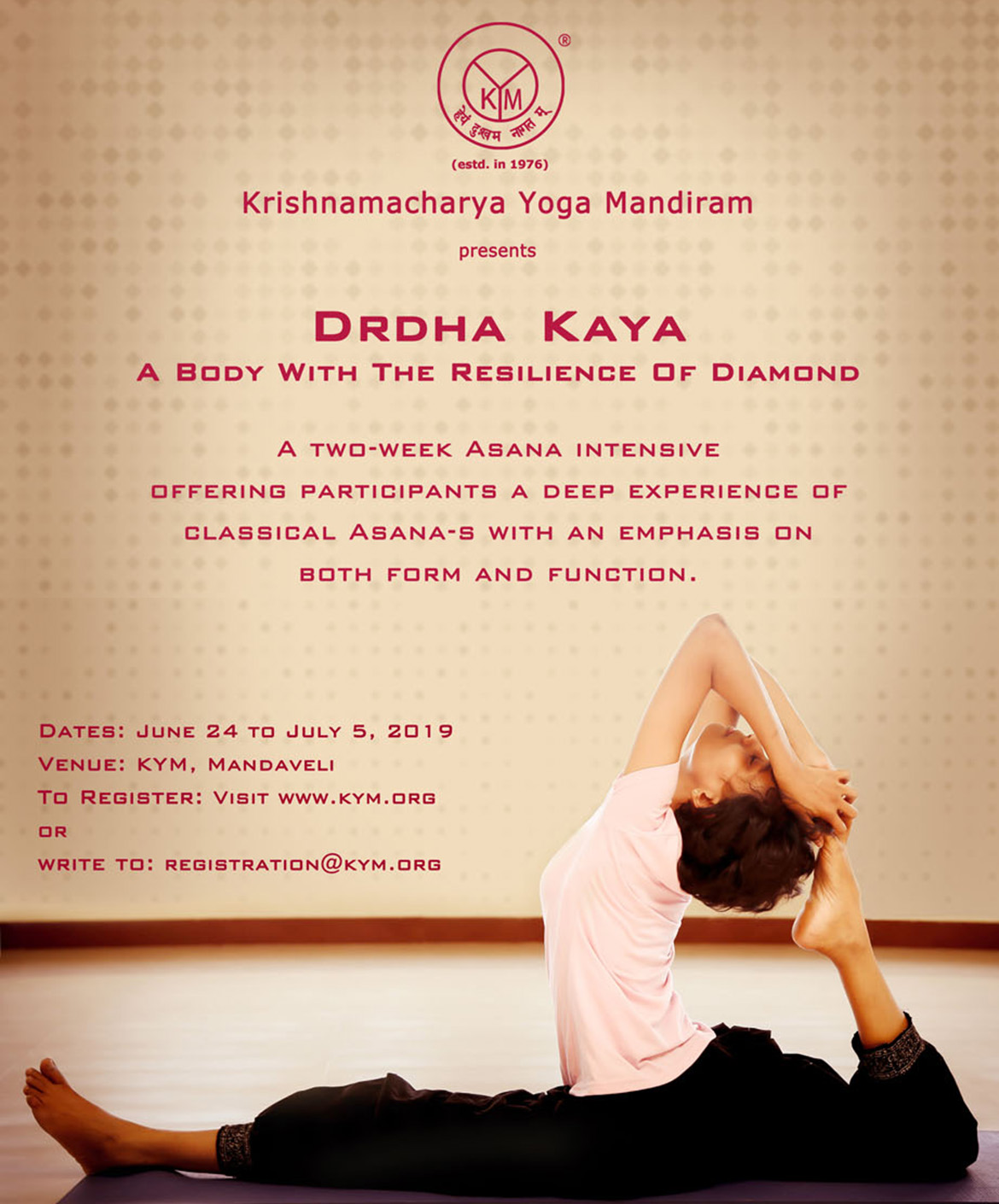 Dates: June 24 to to July 5, 2019
Fees – USD 650
KYM presents "Drdha Kaya", a two-week asana intensive that focuses on the classical practice of asana-s. While asana is one of the several tools presented by Patanjali, for many students of yoga, Asana is the usual starting point of an inward journey. Further, in the present day context when our lifestyle is increasingly sedentary, Asana-s play a very vital role in maintenance of health, prevention of illness and promotion of flexibility, mobility and strength. Asana-s impact not just the body but even the mind, enabling a much needed emotional stability.
Among the different phases of asana practice, the Siksana krama phase focuses particularly on perfection of technique and facilitates the development of overall resilience – Drdha Kaya or a diamantine body.
The daily programme schedule will have:
Two sessions of intense asana practice.
One pranayama session focusing on the practice of classical pranayama techniques, integrating ratios where appropriate.
One meditative practice session, focusing on relaxing the body and mind.
One theory session on the basic theoretical foundations of asana practice, step-wise technique (Vinyasa) of some of the selected postures.
One theory session highlighting significant references pertaining to the practice of asana from classical texts such as Hathayoga Pradipka, Yoga Makaranda, Yoga Rahasya, Gheranda Samhita etc.
For details, please write to: registration@kym.org