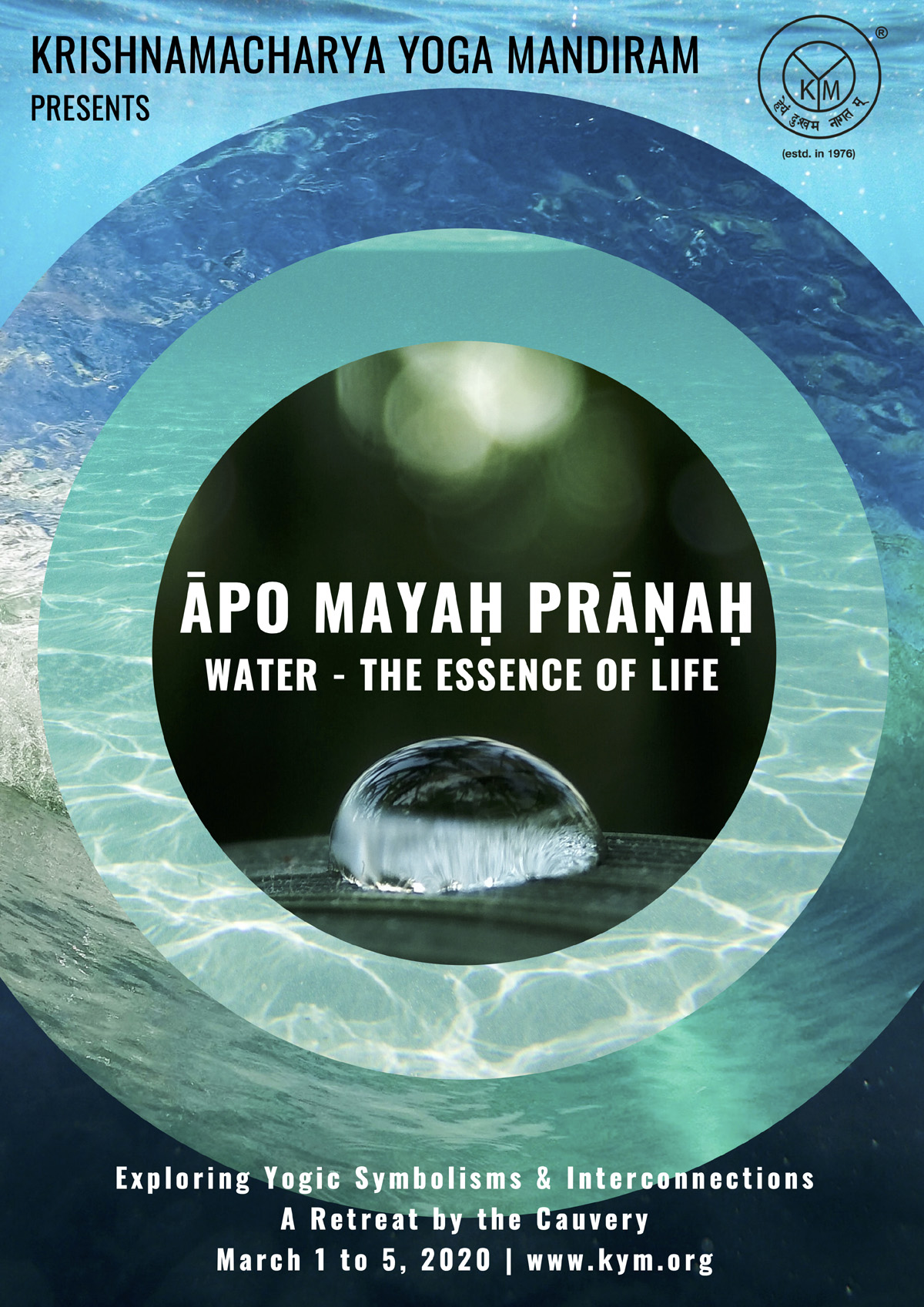 A residential retreat on the banks of the Cauvery
Dates: March 01 to 05, 2020
Fees: INR 7,500 per participant*
Each of the five elements (Mahābhūta-s) is an integral part of the human system, with interactions between the elements giving rise to the Tridoṣa. As over 70 percent of earth, is made up of water, similarly water constitutes the major portion of the human system as well.
In this residential retreat, at the scenic Cauvery Sannidhi, right on the banks of one of India's sacred rivers, the Cauvery, participants explore the deep connections between water and Prāṇa, the symbols and symbolism associated with water and the relevance of the water element in health and healing. Interspersed with the lectures will be themed practices of Āsana, Prāṇāyāma, chanting and meditation.
*Accommodation will be at the Cauvery Sannidhi for Indian Culture, Srirangapatna (about 25 minutes away from Mysuru) on twin sharing basis. Every ensuite room has two separate cots with mattress, pillow and sheets. Participants are requested to pay INR 8,000 directly to Cauvery Sannidhi for Indian Culture towards accommodation and food at the time of check in. This cost is inclusive of accommodation and all meals. Simple vegetarian food will be served. The programme fee payable to KYM is INR 7,500. The participants should reach the destination by the morning of March 1st. The programme commences post lunch on 1st and ends with lunch on 5th. Participants may make their return travel arrangements anytime after lunch on March 5th.