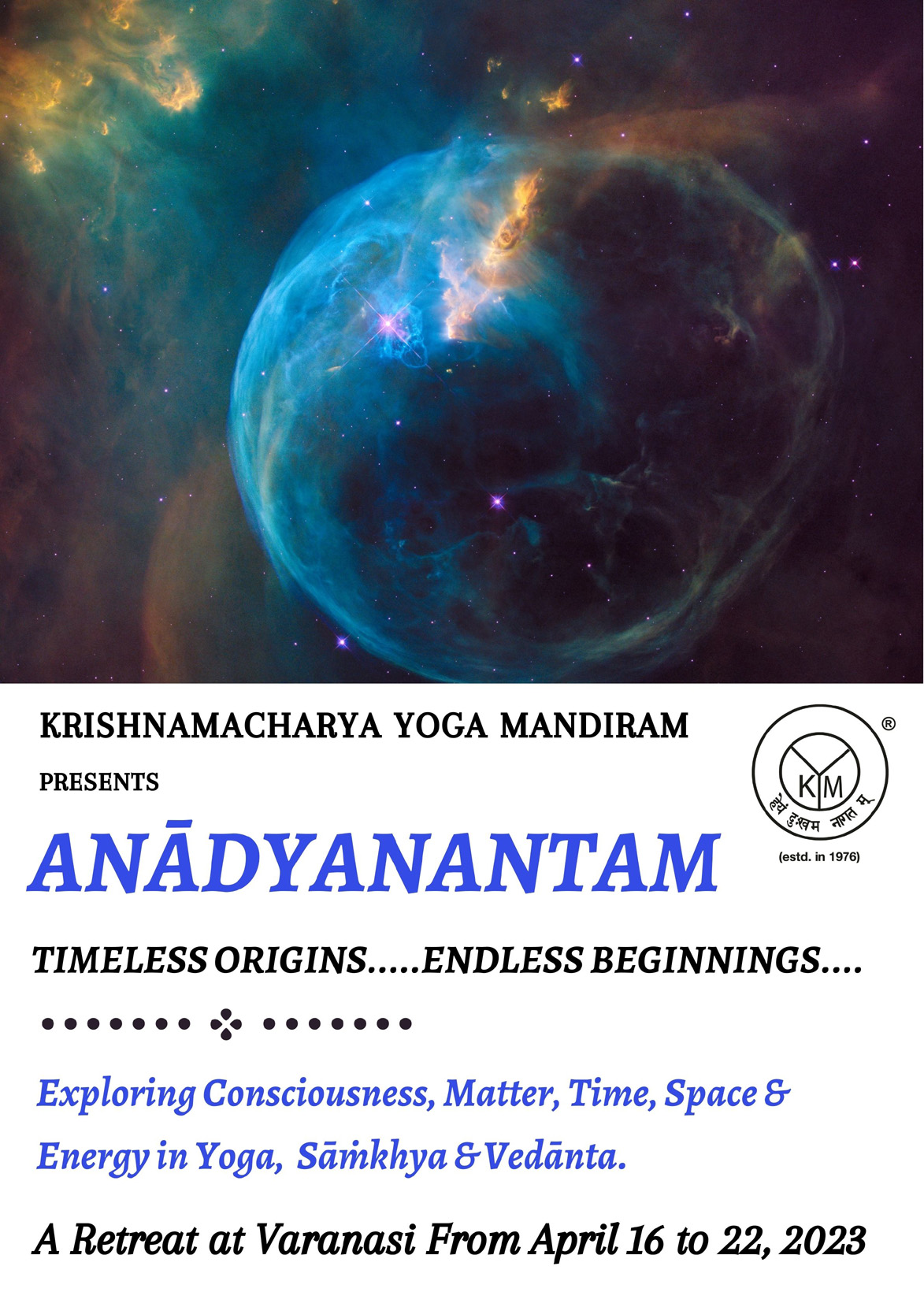 Dates | April 16 to 22, 2023 (Please plan to reach Varanasi anytime on 15th April 2023 and your departure post lunch on 22nd April 2023).
Venue | KFI Study Centre, Rajghat, Varanasi, India
Since time immemorial, we have collectively been fascinated about and speculated widely on the universe, its origin, its creator and its scope. Ancient Indian thinkers too presented myriad ways of understanding origin, manifestation and dissolution of the cosmos using the concepts of Brahman and Māya, Guṇātītam and Guṇamayam, Puruṣa and Prakr̥ti, Kṣetra and Kṣetrajña, Draṣṭa and Dr̥śyam and so on. These threads of thought also see visual representation in artistic, sculptural and literary imagery be it the Ardhanārīśvara iconography, the Divyadaṁpati of Śrīvaiṣṇava thought, the conceptualization and worship of the Śivaliṅga or the narrative of the Rāsalīla.
Where better to embark on a study of this nature than at Kāśī where the Gaṅga flows as a timeless witness to journeys of life that come full circle only to begin yet again?
This study retreat curated and brought to you by the Krishnamacharya Yoga Mandiram at Kaśī, will focus on exploring select excerpts from the Sāṁkhyakārika, Bhagavadgīta, Yogasūtra, the Puruṣasūktam, Nāsadīya Sūktam, the Upaniṣad-s and certain other Stotra-s, integrating the textual and philosophical study with guided practices of Āsana, Prāṇāyāma, Bhāvanā and chanting.
We have only limited spaces available at this residential retreat and registrations will close on a first cum first served basis.
KYM is delighted to be able to offer this very special retreat at the KFI Study Centre, (Krishnamurti Foundation of India), Rajghat, in itself a very special location for study, reflection and contemplation.
Please use the following form to register. Accommodation details will be sent upon receipt of your registration. To confirm your spot on this retreat, please remit the programme fee to the KYM at the latest by 28th February 2023. Registrations will close as soon as we reach our limit for confirmed participants.