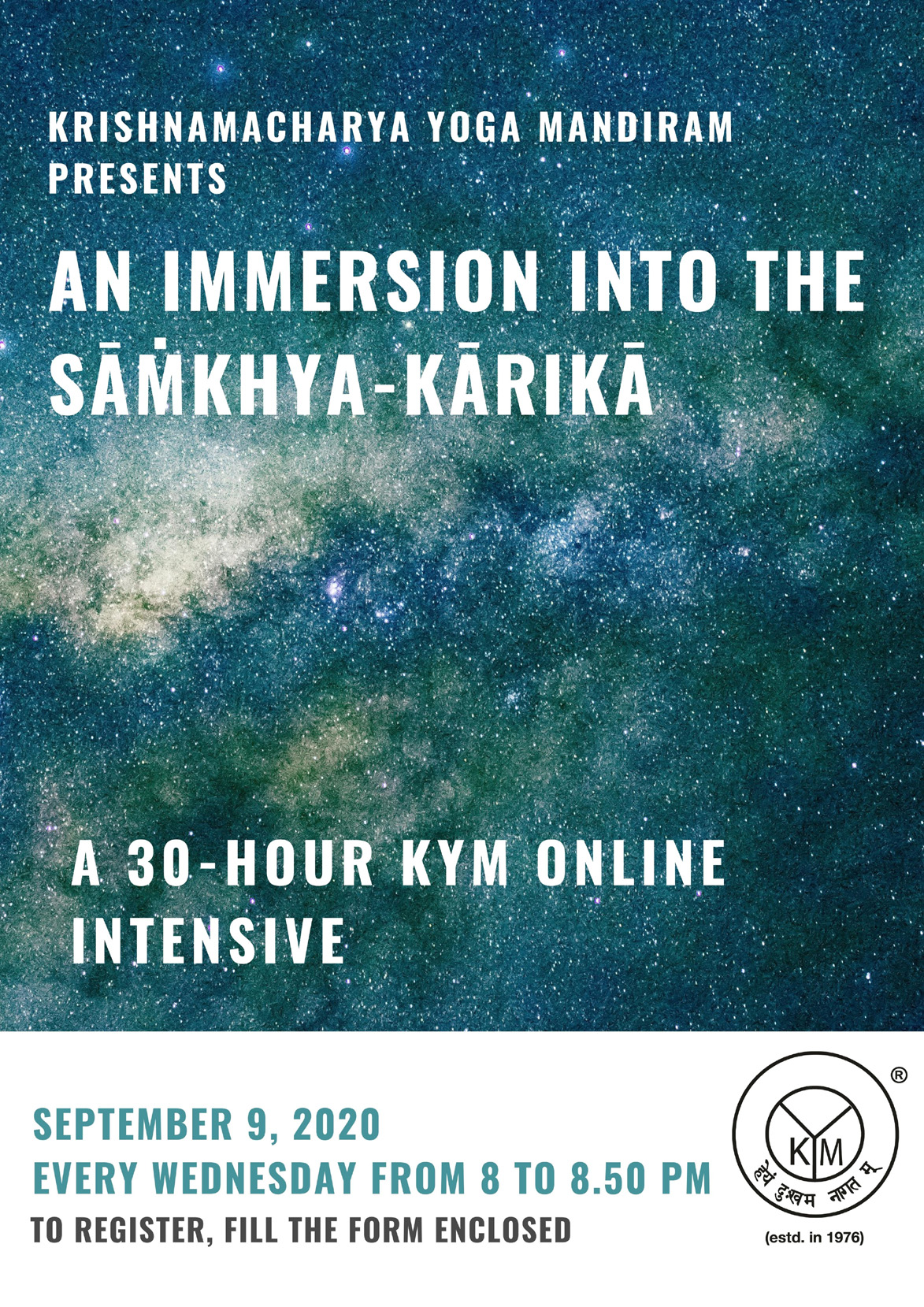 Date | September 9, 2020 onwards every Wednesday
Time | 8 to 8.50 PM IST
Mode | Online
Fee | INR 7,500 per participant
The teachings of the Yogasūtra are very closely aligned with the teachings of Sāṁkhya philosophy. For those who are interested in delving deep into the essence of Yoga philosophy, specifically with regard to understanding the progressive refinement of the mind and the attainment of the higher states of Samādhi and the Siddhi-s born thereof, a study of Sāṁkhya would prove to be very beneficial.
Śrī S Sridharan, our senior mentor and long-time student of Śrī TKV Desikachar will be offering an webinar based intensive on the Sāṁkhya-kārikā, cross referencing the commentaries of Gaudapāda and Vācaspati Miśra.
Participants will be issued a digital certificate upon completion of this webinar.