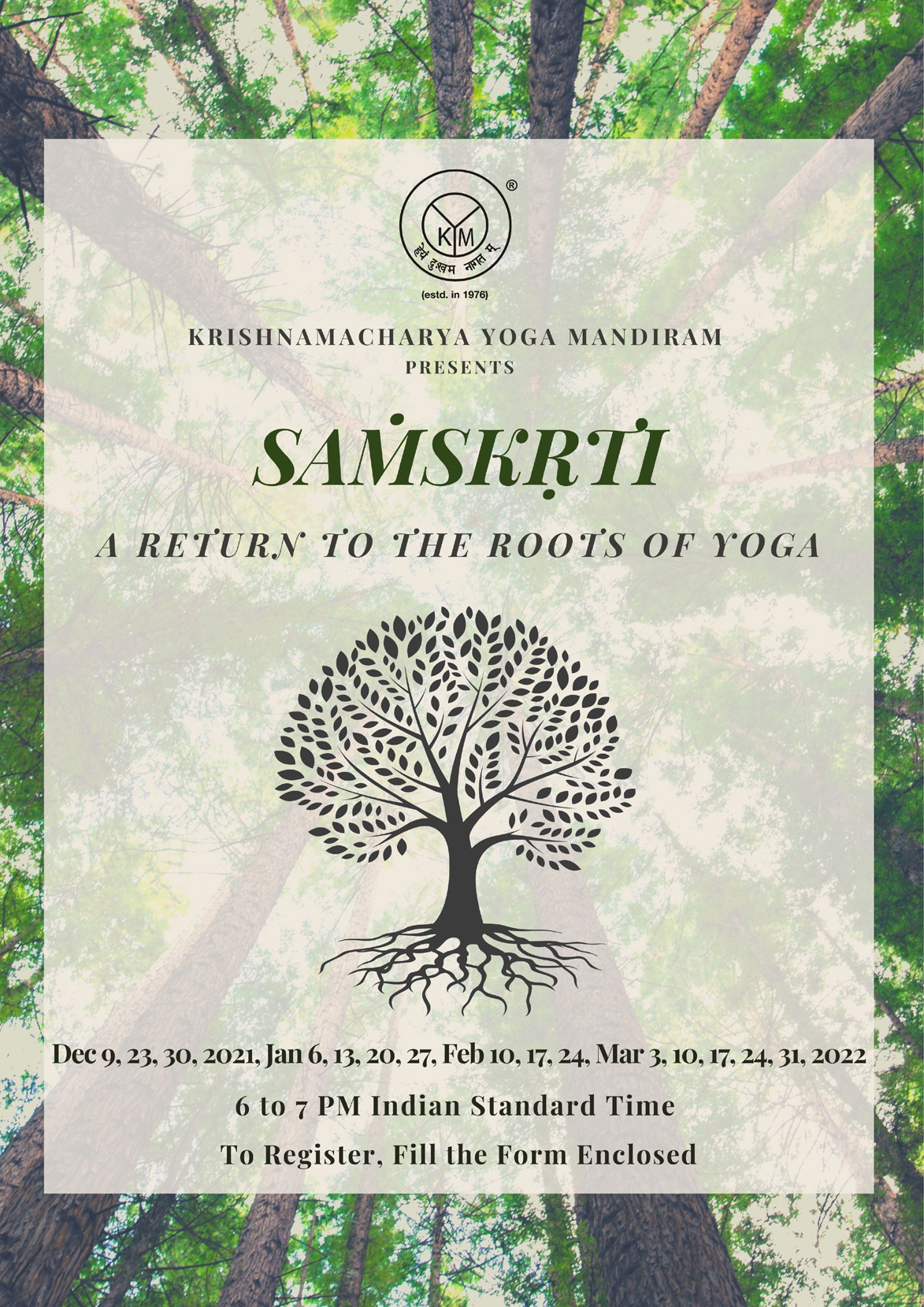 Dates | Dec 9, 23, 30, 2021, Jan 6, 13, 20, 27, Feb 10, 17, 24, Mar 3, 10, 17, 24, 31, 2022
Time | 6 to 7 PM Indian Standard Time
Programme Fee | Rs. 9,000 per participant
Mode | Online
Today, Yoga has gained an unprecedented popularity across the world and in an ironic twist of context, is also a multi-billion dollar industry, a development that is quite antithetical to the very origin, context and purpose of Yoga. In the backdrop of much misunderstanding about Yoga, as forms and fusions that have no connection to Yoga gain mileage, it is important for all sincere Yoga practitioners, to pause, take a breath and look once again at how, why, when, where and in what context Yoga evolved, many millenia ago in Today's India, the Bhārata of yore. This online webinar series takes participants through a deep study of the history and evolution of Yoga, across millenia. Such a sensitive and objective contextualisation of Yoga becomes essential to be true practitioners and authentic teachers.
This webinar will be anchored by Nrithya Jagannathan, Director, KYM Institute of Yoga Studies.