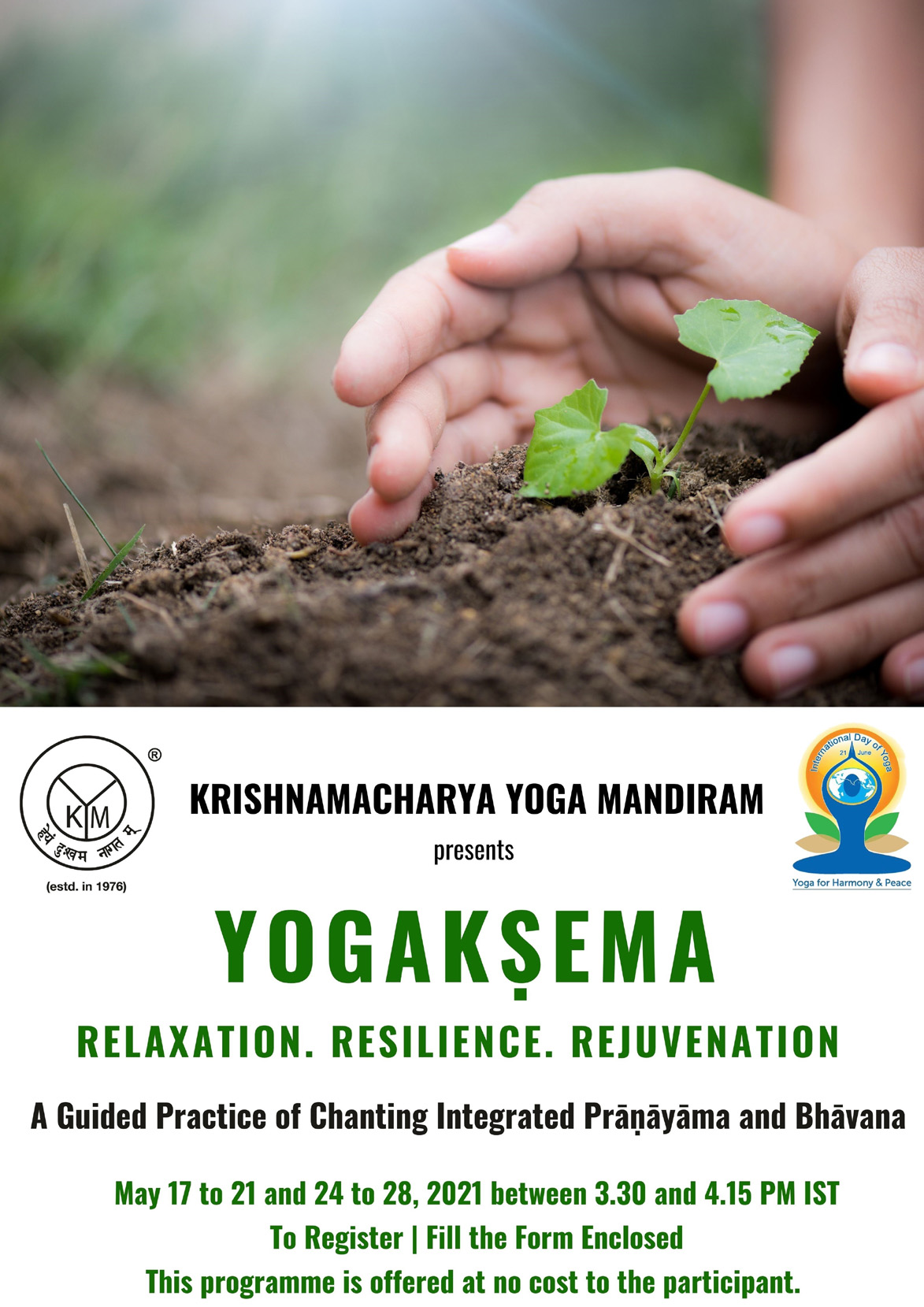 A Guided Practice of Chanting Integrated Prāṇāyāma and Bhāvana | Yogakṣema
Dates | May 17 to 21 and 24 to 28, 2021
Time | 3.30 to 4.15 PM Indian Standard Time
Mode | Online
Fee | No Cost to the Participant
At a very difficult phase in our lives, we are surrounded on all sides by fear, stress, deep distress, loss, uncertainty and anxiety. Maintaining tranquillity of the mind is a vital aspect of staying healthy and emotionally stable.
The Krishnamacharya Yoga Mandiram brings to you a guided practice series open to practitioners of all levels. This practice, focusing on reducing stress and fear and  improving emotional resilience,  will be offered online via zoom, and is offered at no cost to the participants.
This practice series will be anchored by Nrithya Jagannathan, Director, KYM Institute of Yoga Studies.
This is a live practice session and the KYM will not be offering video recording of the sessions. The first 100 registered participants will be able to attend the session live. Link to join the session will be sent within 24 hours before the commencement of the programme.